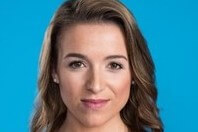 Christopher L. Bosland has joined the Federal Housing Finance Agency (FHFA) as senior advisor for regulatory affairs while Meghan C. Patenaude has joined as senior policy advisor.
More recently, Clinton Jones has joined as senior advisor for legal affairs and policy, Lynn Fisher as senior advisor for economics and Matt Grinney as senior communications and policy advisor.
Bosland has extensive experience leading and advising on complex domestic and international issues including law, economics, finance and capital markets. Prior to joining the FHFA, he was Deputy Chief of Staff at the U.S. Department of the Treasury's Office of the Special Inspector General for the Troubled Asset Relief Program.
He previously served as counsel at several law firms, an economist at the Federal Reserve Bank of New York and as counsel and chief of staff to a former director of the Federal Housing Finance Board.
Patenaude comes to FHFA from the Executive Office of the President where she most recently served as director of scheduling in the Office of Vice President Pence.
Patenaude oversaw the Vice President's international and domestic travel and served as the operations liaison for cabinet secretaries, members of Congress, international dignitaries and private sector corporations.
Patenaude was also a senior policy analyst at the J. Ronald Terwilliger Foundation for Housing America's Families and was development director at the Jack Kemp Foundation.
Jones comes to FHFA from Capitol Hill, where he served most recently as senior counsel and staff leader for insurance and housing at the U.S. House of Representatives Financial Services Committee. He has extensive housing and legal experience including Capitol Hill, the U.S. Department of Housing and Urban Development and Fannie Mae.
Fisher joins the agency from the American Enterprise Institute, where she is a resident scholar and co-director of the Housing Center. Prior to that, she was the vice president of research and economics at the Mortgage Bankers Association and served on the faculty of the University of North Carolina, the Massachusetts Institute of Technology and Washington State University.
Grinney has a communications background that includes Capitol Hill and Executive Branch experience. Most recently he was the associate director of speechwriting for Vice President Pence. In that role, he led the development of the Vice President's speeches on a variety of topics.