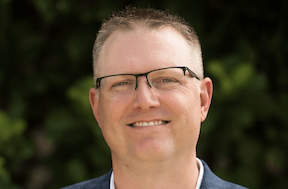 Chris Olsen has joined mortgage software firm OpenClose in the newly created position of vice president of sales engineering.
Olsen holds a through-and-through background in mortgage technology with a deep understanding of individualized lender needs, OpenClose says in a release. Previously, he worked for Ellie Mae, where he was a senior technical sales engineer, managing enterprise LOS pre- and post-sales engagements for the company's core, as well as add-on, services.
At Ellie Mae, Olsen led multiple cross-organization training initiatives for new product introductions and positioning, provided consultative custom development insight, and assisted with the on-boarding of new lender customers.
Prior to Ellie Mae, Olsen was a project manager and AVP at JP Morgan Chase, interfacing with senior management to prioritize projects, determine business requirements, and serve as the primary vendor point of contact throughout new projects. He also hired, built and spearheaded a team of developers and technical analysts to drive enterprise-wide implementation of high-profile business workflows.
Previous to that, he was a senior software developer and partner at ClosersEdge, an independent software provider for the real estate title and settlement services industry. While there, he assembled and led a team of developers to build and consume high-quality, commercial Web-based services and multi-tier online applications including REST and SOAP protocols. ClosersEdge was acquired by TSS Software Corp., a nationwide company with approximately 18,000 users.
In his new role with OpenClose, Olsen will provide software support for the company's sales executives catering to mortgage bankers, credit unions, community banks and other real estate entities.