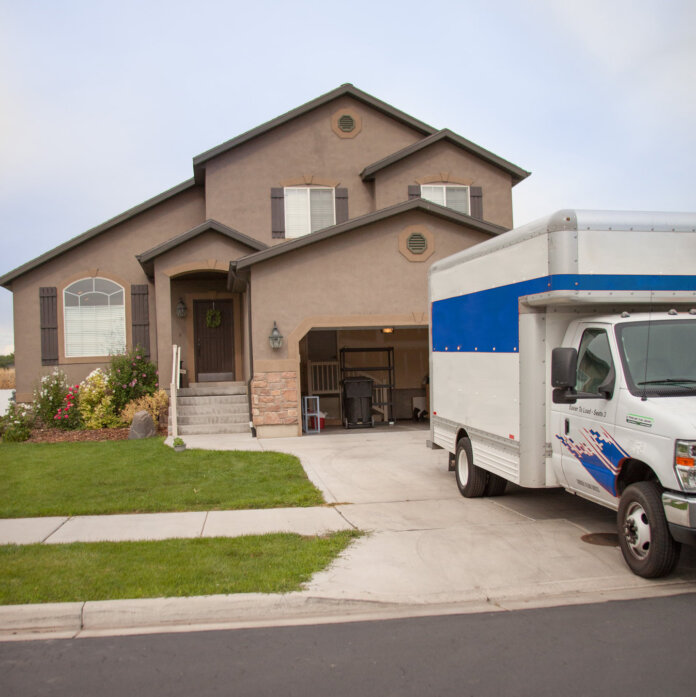 Redfin reports that the number of Redfin.com users looking to move to a different part of the country is down 6% from a year ago. That drop is the biggest on record, as the overall U.S. housing market remains cool in the face of high mortgage rates and economic uncertainty. That's a big swing from a year ago at the tail end of the pandemic homebuying boom, when the number of homebuyers looking to relocate rose 23%.
But out-of-town moves are holding up well compared with in-town moves: The number of Redfin.com users looking to move within their current metro area is down 17%, roughly three times the drop for relocators. That's also the biggest drop in Redfin's records, which go back through 2018.
In simple terms, the overall homebuying pie is smaller than it was a year ago – yet Americans moving to a new metro make up a bigger piece of that pie than ever before. A record 25.2% of Redfin.com users nationwide are looking to relocate. That's up from 22.8% a year earlier and roughly 19% just before the pandemic started.
Out-of-town moves among homebuyers have declined from a year ago because fewer people are moving. Overall home sales dropped 22% from a year earlier in April as elevated mortgage rates and a shortage of inventory deterred buyers.
But out-of-town moves have dropped substantially less than within-metro moves for a few reasons:
People who are moving to a different area often do so for an immutable reason like a new job or to take care of a family member.Would-be buyers searching in their current metro may be more apt to delay homebuying because they're simply looking for more space or a different layout.
High mortgage rates may be encouraging first-time buyers to relocate to a different metro area. The ongoing affordability crunch makes relatively affordable locales attractive.
Many buyers leaving their hometown are moving to more affordable areas (Los Angeles to Las Vegas or New York to Tampa, for instance). Remote work makes moving feasible for a lot of people.
Phoenix and Miami are the most popular destinations for Redfin.com users looking for homes in a different part of the country, followed by Las Vegas, Tampa, Fla., and Orlando, Fla. 
More homebuyers are looking to move away from San Francisco, New York, Los Angeles, Washington, D.C., and Boston than any other metro in the country. 
Expensive coastal places, especially tech hubs like the Bay Area and Seattle, typically top the list of places homebuyers are leaving. Homes in those areas are pricey, and people – especially remote workers — often leave in favor of places where housing and overall cost of living is cheaper.
Photo from Flickr by Guy Kilroy.