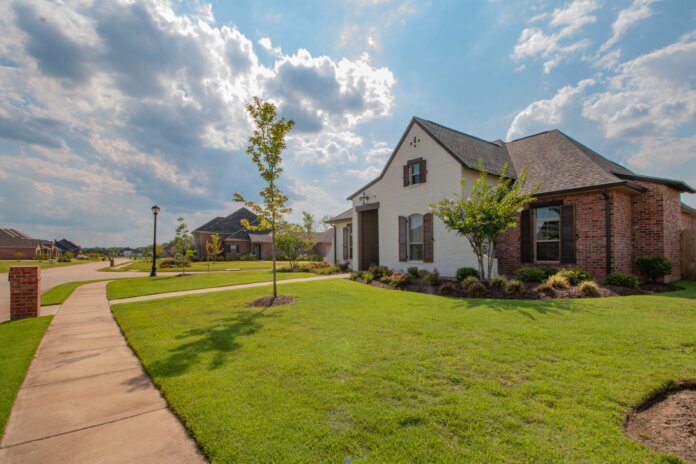 According to a new Redfin report, the pandemic housing market era has made home price-growth trends more local in the last year than they have been since 2009.
Metro-to-metro variations in home-price growth reached a 13-year high in spring 2022, at the tail end of the pandemic homebuying boom. Though variation has come down since then, price growth still fluctuates much more than before the pandemic as the housing market cools quickly from the homebuying boom in some parts of the country but holds steady in others.
The historic price-growth gap between San Francisco and Miami illustrates just how local the housing market remains, with the Bay Area losing homebuyers and South Florida attracting them. San Francisco home prices are down 10.1% year over year, while Miami prices are up 10.9% to a near-record high. That 21-percentage-point difference is near the biggest in over three decades (it hit a peak of 23 points in August 2022), and it's the largest gap among the major U.S. metros Redfin analyzed.
The wide gap in price growth between San Francisco and Miami reflects the starkly different homebuying experience in those two parts of the country. Some Bay Area house hunters who have been priced out for the last few years may finally be able to break into the market – if they can afford today's elevated mortgage rates and still-high prices and find a home for sale amid the supply shortage. Meanwhile, many South Florida locals are finding it harder than ever to afford a home.
San Francisco home prices are dropping largely because remote work has untethered many tech employees from the Bay Area, with domestic migration away from that part of the country more than doubling between 2020 and 2022. Additionally, layoffs in the technology industry and declining tech stocks – combined with high mortgage rates and home prices that are still the most expensive in the country – have diminished the Bay Area's pool of buyers. But Miami prices are still rising as the Sunshine State continues to attract remote workers fleeing more expensive parts of the country.
"The stark difference in home-price dynamics between the Bay Area and Miami may be a reflection of a long-term, pandemic-fueled shift in where people choose to live," says Taylor Marr, deputy chief economist for Redfin. "The fact that Miami prices are holding up well despite the national pullback in homebuying suggests the relative popularity of Florida is here to stay. Even though some employees are returning to offices at least a few days a week, the pandemic has given many Americans much more freedom on where they choose to live – and a lot of them are choosing places where shelling out $1.5 million for a run-of-the-mill home isn't the norm."
The Bay Area is still much more expensive than South Florida, but as San Francisco's home prices fall and Miami's rise, the amount of money a homebuyer saves by moving across the country has diminished. San Francisco's median home-sale price was still 2.9 times higher than Miami's in February (roughly $1.42 million versus $483,000), but that's down from 4.4 times higher in February 2020.
After San Francisco and Miami, the metros with the next-biggest gaps are also expensive West Coast tech hubs paired with relatively affordable Sun Belt locales.
Seattle-Miami: -9.4% YoY versus +10.9% YoY
San Francisco-Tampa, FL: -10.1% versus +7.7%
Seattle-Tampa: -9.4% versus +7.7%
San Francisco-Atlanta: -10.1% versus +6.6%
For homebuyers and sellers, the fact that prices are varying widely from metro to metro means it's more important than ever to focus on local trends.
"If you're buying a home in the D.C. area, don't rely on real estate advice from your friend in the Midwest or your cousin in California," says Steve Centrella, a Redfin premier agent based in Washington, D.C. "Insights from other parts of the country can create confusion because they don't necessarily reflect what's happening on the ground in your neighborhood."