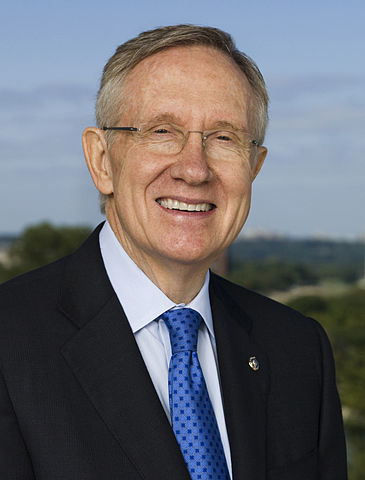 Senate Majority Leader Harry Reid has threatened to alter the congressional chamber's rules to force a vote on the stalled nomination of Richard Cordray to become director of the Consumer Financial Protection Bureau.
In an interview with Nevada Public Radio, Reid raised the possibility of using the so-called 'nuclear option' to force a vote on both the Cordray nomination and other federal appointments, including a number of vacant judicial posts.
'All within the sound of my voice, including my Democratic senators and the Republican senators who I serve with, should understand that we as a body have the power on any given day to change the rules with a simple majority, and I will do that if necessary,' Reid said in his interview.
However, Reid added that he was not eager to rush into such an option.
'I'm a very patient man,' he continued. 'Last Congress and this Congress, we had the opportunity to make some big changes. We made changes, but time will tell whether they're big enough. I'm going to wait and build a case. If the Republicans in the Senate don't start approving some judges and don't start helping get some of these nominations done, then we're going to have to take more action.'