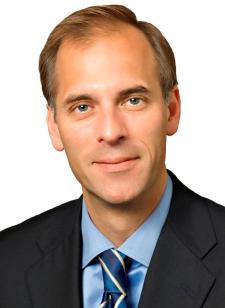 For the second time in two months, the Obama administration is using the Wall Street Journal to float the name of a potential candidate to run the Federal Housing Finance Agency (FHFA).
The Wall Street Journal, citing unnamed people who are 'familiar with the matter,' is reporting that Mark Zandi, chief economist of Moody's Analytics, has 'emerged as a leading candidate' to become the director of the FHFA. The regulatory agency has been without a director since August 2009 and has been under the leadership of Acting Director Edward DeMarco since that time.
Last month, the Wall Street Journal also cited anonymous 'people familiar with the matter' in reporting that Rep. Mel Watt, D-N.C., was under White House consideration for the FHFA spot. However, that announcement generated little favorable response in Washington, with Sen. Bob Corker, R-Tenn., declaring that the FHFA spot should go to 'somebody with technical strength and with no political bias whatsoever.'
Corker responded to the new Wall Street Journal report with a written statement that suggested support for a Zandi nomination. 'If Mark Zandi and the administration have an acceptable plan to transition us away from our dependence on [Fannie and Freddie], I'm optimistic that he could do a good job helping our country effectively execute that plan while also protecting the taxpayer,' he wrote.
Zandi is a registered Democrat who served in an advisory position in Sen. John McCain's 2008 presidential campaign. Zandi declined to discuss the FHFA directorship search. 'Who knows what they're going to do with that,' he said in a brief interview.
Zandi has been an advocate for federal intervention in the housing finance market – he called for an increase in government intervention to address the foreclosure crisis and published a paper advocating the continued role of the federal government in the residential mortgage market. He also played a major advisory role in the creation of the 2009 economic stimulus bill.