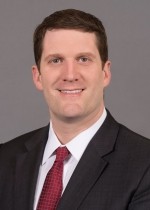 A new research report from the Mortgage Bankers Association's (MBA) Research Institute for Housing America (RIHA) finds that nearly all of the 50 largest metropolitan statistical areas (MSAs) since 2001 have become less affordable for renters and prospective first-time homebuyers, with annual median rent growth rising at 2.0% above inflation, compared to an 0.8% real increase in annual median income.
This disparity has led to a typical household in 2020 – compared to 2001 – needing to devote an additional 7.6% of its income to rent a median-priced housing unit.
"There is a significant lack of affordable housing supply in the United States, and the problem is worsening, says Michael Eriksen, author of the report and West Shell Associate Professor of Real Estate at the University of Cincinnati and Academic Director of the Real Estate program. "In 2001, a low- and moderate-income household could spend less than 30% of its income to rent the median rental unit in 38 of the largest 50 metro areas. By 2020, this was the case in only 17 metro areas."
The population-weighted median rent of a two-bedroom unit across the 50 largest MSAs is projected to be $1,629 per month in 2021. This is a 4.3% increase from 2020 and the seventh consecutive year rents are projected to increase faster than inflation.
The highest rents were in cities that also had the highest median household incomes. Annual median rents were, on average, $324 higher for every $1,000 increase in household median incomes across the 50 cities in 2020.
Household median incomes appreciated, on average, 0.8% per year net of inflation in these cities between 2001 and 2020. On average, rents appreciated 175% faster than median incomes with the largest differential in growth rates estimated to occur in Seattle, at 376%.
Moreover, the average low- to moderate-income household earning 60% of its metropolitan area's median income in 2020 needed an additional $3,228 per year to rent a median housing unit and spend less than 30% of its household income.
To read the full report, click here.