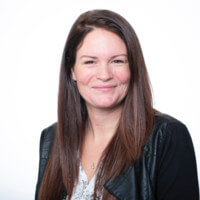 Roostify says loan officers can now request a conditional mortgage approval directly through the Roostify lending platform.
Once the consumer completes the necessary fields in the loan application using either a desktop or mobile device, the loan officer (or applicant) can request the conditional approval with a single click.
A conditional commitment at this point in the process gives the consumer confidence that the home purchase is within reach, the company says.
Each lender determines the necessary conditions for a consumer to qualify for a loan. Once the consumer completes the application and requests the conditional approval, the Roostify system sends the relevant information to Fannie Mae's Desktop Underwriter to determine qualification. Provided all of the lender's pre-configured criteria of the application are met, a conditional decision of "approved" or "eligible" is shown within seconds of the request.
Using the Roostify platform, the lender can customize the correspondence to ensure the message communicated in the notification to the consumer is consistent with its brand.
"Informing mortgage applicants of conditional approval within seconds of their request provides the experience that consumers expect and require in this digital age," says Kelsey Castillo, director of product management at Roostify. "This on-demand response can be a deciding factor for whether they can make an offer on the home of their dreams. With instant communication, the consumer can be confident that they've chosen the right lender to help them throughout their home-buying journey."
Photo: Kelsey Castillo