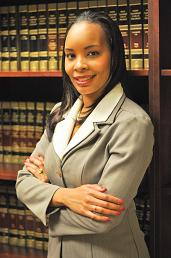 The Fisher Law Group PLLC, based in Upper Marlboro, Md., has announced that Sha'Donna Osborne has joined the firm as managing attorney of the eviction department. She will also be engaged in general litigation.
Prior to joining the firm, Osborne practiced insurance defense litigation at
Bacon, Thornton & Palmer LLP. Prior to that, she was the judicial law clerk for Judge Sheila Tillerson Adams in the Circuit Court for Prince George's County, Md.