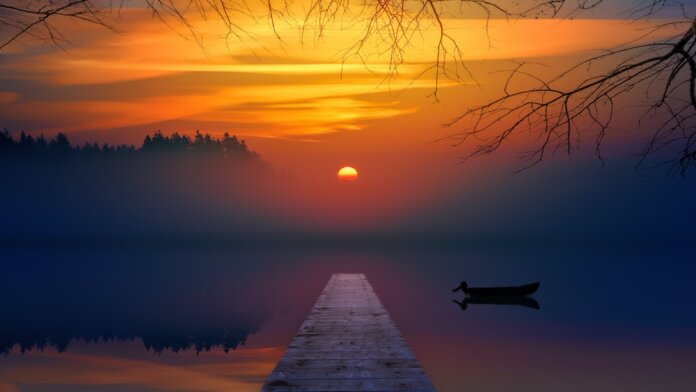 The share of mortgage loans in forbearance decreased by 2 basis points to 0.29% of servicers' portfolio volume as of October 31, according to the Mortgage Bankers Association's (MBA) monthly Loan Monitoring Survey.
That's down from 0.31% in September.
Roughly 145,000 homeowners are in forbearance plans, according to the MBA.
Mortgage servicers have provided forbearance to approximately 8 million borrowers since March 2020.
In October, the share of Fannie Mae and Freddie Mac loans in forbearance remained flat at 0.18%. Ginnie Mae loans in forbearance decreased 5 basis points to 0.52%, and the forbearance share for portfolio loans and private-label securities (PLS) decreased 3 basis points to 0.32%.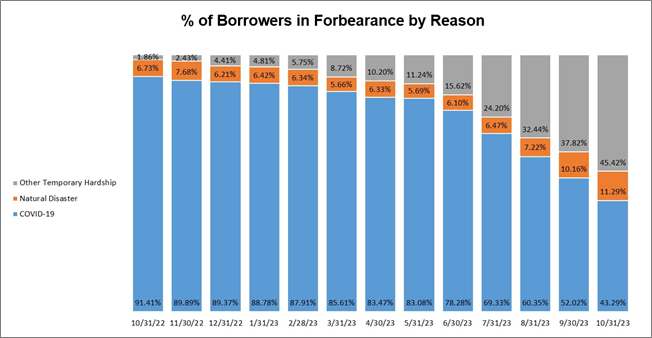 Marina Walsh, vice president of industry analysis for the MBA, notes that less than half of these loans are in COVID-19 related forbearance plans.
"For the first time since MBA began tracking the reasons for forbearance in October 2022, temporary hardships such as job loss, death and divorce represent a larger share of loans in forbearance by reason than a COVID-19 hardship," Walsh says in a statement. "This upward trend will continue, as Fannie Mae and Freddie Mac sunset the use of COVID-19 as a reason for delinquency starting in November 2023, and FHA's COVID-19 forbearance period ends at the end of November 2023."
"Forbearance is still an option for many distressed homeowners, but in most cases, the requirements to obtain a forbearance will not be as streamlined as they were during the pandemic," she adds.
Photo: Johannes Plenio