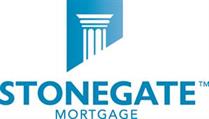 Stonegate Mortgage Corp., a publicly traded mortgage company focused on originating, financing and servicing U.S. residential mortgage loans, has announced that James V. Smith, previously company president and chief operating officer, has been appointed CEO and president, effective immediately.
Richard A. Kraemer, who has served as Stonegate's interim CEO since Sept. 10, 2015, will continue to serve as chairman of the board.
Smith has over 25 years of mortgage and consumer finance experience, with an extensive background in building and leading loan origination, operations and servicing platforms. Prior to joining Stonegate, Smith served as director of U.S. mortgage operations for Wipro Ltd., a global technology, consulting and business process outsourcing company.
Smith has also served in a variety of executive leadership roles, including senior vice president at Bank of America Corp., president of Saxon Mortgage and chief operating officer at Origen Financial.