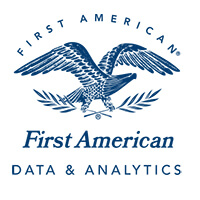 Automated valuation models (AVMs) have been fast, inexpensive valuation tools for decades. Like many critical products, they are only getting smarter and more reliable due to technology advances and new data sources.
For the past 25 years, I've had the privilege of leading this evolution, playing a central role in developing successful AVMs. First American Data & Analytics recently launched a new suite of AVMs – Procision – that uses the latest in modeling techniques to predict home values with even greater accuracy.
This article explores how far AVMs have come, where we are now and what to expect in the not-too-distant future.
First, a little history
Interestingly, one of the first AVMs – which I helped develop and launch in 1995 – wasn't intended to value properties. We set out to develop a tool that appraisers, not lenders, could use to identify and score comparables. At the time, MLS listings were almost totally paper-based, and finding the right comps could take up to an hour searching microfiche and other sources.
That first AVM accessed county-level property data via telephone modems connected to mainframe computers. That process could take five minutes for each search. The model would score the comps, and the appraiser would pick and adjust the comps used in the final valuation. While that sounds cumbersome today, it was considered revolutionary at the time.
What started as an idea to assist the appraisal industry soon blossomed into a very real and compelling opportunity for the lending industry. Lenders needed a tool for their underwriters to quickly validate property values and provide underwriters confidence that the values were within an acceptable range.
The first commercially available AVM I helped develop had a full graphical user interface and could perform the valuation without human assistance and was simple enough that non-appraisers could use and understand it. Then, in 1997, I helped develop a new AVM that included public record data licensed in bulk and was powered by a proprietary on-site database, cutting response time to less than a second. For the first time, an AVM was accessible to any user on a self-serve basis on a website in real time with delivery in seconds, not minutes, and without the need for pre-installed software.
Over the next 25 years, AVMs evolved into a more sophisticated, regression- and rules-based technology that included additional data sources and sub-models. It became possible to estimate market prices and property characteristics, and to track the history of home prices at the neighborhood level. By the early 2000s, several major companies were offering AVMs, and the GSEs had even developed their own versions for use with their own automated underwriting systems.
Created as an experiment to help appraisers save time identifying and scoring comps, AVMs are now used throughout the housing industry. Over the years, they have saved consumers, lenders, servicers, investors and appraisal management companies (AMCs) hundreds of millions of dollars in costs and time and have helped mitigate the potential risk of over- or under-valuing a property. Today, there are more than 25 commercially available AVMs on the market.
The next generation of AVMs: Procision
All of which brings us to the next generation of AVMs. As mentioned earlier, First American Data & Analytics recently introduced Procision, a new suite of AVMs that use a blended ensemble of state-of-the-art valuation modeling to deliver an exceptional level of accuracy to lenders and financial services providers, as well as other clients, such as those in the fintech and proptech sectors.
The Procision AVM suite includes three AVM solutions, each designed to suit the demands of different clients: Procision Premier is a lender-grade AVM, the Procision Power AVM is a professional AVM that can be embedded on client websites, and the Procision Direct AVM offers portfolio analysis and can be used to create targeted marketing campaigns. The suite is built on the latest technology infrastructure, which is fully scalable and enables easy integration of new data.
In announcing the new AVM suite, Robert Karraa, president of First American Data & Analytics, said: "Our new suite leverages the most sophisticated modeling techniques, including the latest machine-learning technologies and the industry's largest property and ownership database to set a new standard for accuracy and reliability. With its unique and robust blend of models and sub-models, the quality of the valuations produced by Procision is unmatched."
For added accuracy and currency, First American Data & Analytics runs Procision AVM valuations on every residential property in the U.S. every day, and we also update the underlying data that fuels the Procision AVM suite daily. An automated surveillance system constantly monitors both data and valuation quality, and performs extensive testing to validate the accuracy of the valuations produced for different property types in various geographic markets. The suite, which is supported by dedicated customer service personnel, provides the documentation that clients in regulated industries require.
We've tailored the Procision AVM suite to offer solutions that fit the performance and cost requirements specific to varying client needs.
Lenders, servicers and capital market decision makers, for example, need highly accurate and highly reliable lender-grade valuations, such as the valuations provided by Procision Premier, to inform their risk decisions. Marketers designing campaigns based on home price or home equity, on the other hand, are looking for broad coverage with high hit rates and at an affordable price point: precisely what our Procision Direct option delivers. Finally, there are a growing number of businesses in the mortgage and real estate industries that provide a preliminary home price estimate to their prospective customers and are looking for a website-hosted solution, which is precisely what Procision Power is designed to do.
What's ahead for AVMs: More data and advanced technology
As exciting as recent developments have been, there's even more to come with new data and new technologies that will further enhance the value and capabilities of AVMs.
For instance, AVM modelers are increasingly looking at more ways to access even more data points that can add nuance to existing models beyond recorded sale prices. This data includes local price volatility, list-to-sale price ratios, time on market, geospatial information, the impact of natural disasters (e.g., fire, flood, storm surge) and probably the most important – property condition.
Leading AVM companies are also exploring the ability to input even more technology-driven sources of data – for instance, drone inspections of a property's outer condition in the front and backyard and borrower-supplied data from mobile apps. New geospatial data technology is also being leveraged to determine true neighborhood boundaries.
New technology is also being considered and implemented in AVM modeling, including text mining, image recognition, artificial intelligence and more. Cloud computing platforms are being used to model, run and test AVMs, and provide lenders, servicers and investors with instant access to valuation outcomes.
As data sources, technology and testing methodologies evolve, the AVM industry is moving toward significantly advanced AVM testing based on artificial intelligence and machine learning, allowing users to know exactly what performance to expect in real-world applications.
While the valuable contributions and services that are provided by certified residential appraisers remain critical, AVMs continue to evolve to serve the needs of the valuation industry. This is certainly the case with the Procision AVM suite, which offers tangible benefits to lenders, marketers and consumer-facing companies.
AVMs have come a long way, and First American has been – and continues to be – at the forefront of next-generation AVM technology and data enhancements. For more information, click here.
Jon Wierks is vice president, analytics, with First American Data & Analytics.