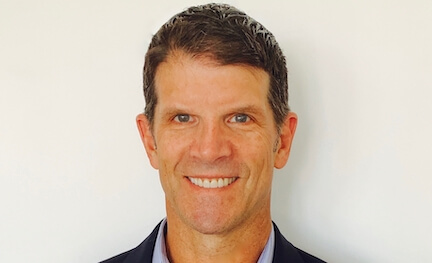 Steve Sovik has joined Total Expert, a provider of marketing and sales software for the mortgage and banking industries, as chief revenue officer.
In addition, Deanna Swanson and Peggy McGillis have joined the firm as vice president of people operations and senior vice president of marketing, respectively.
Sovik has 28 years of tech software sales experience. Most recently, he served as chief revenue officer for Tipalti, a global AP automation company, where he grew company sales 1000% in 3.5 years.
Prior to Tipalti, Sovik was global senior vice president of Sales at Coupa, where he grew sales 5,000% in six years, eventually leading Coupa to a very successful IPO.
In his new role with Total Expert, Sovik will run field sales operations and focus on customer success and new customer acquisitions.
Swanson previously held HR leadership positions with SingleHop, Chicago Fire Soccer Club and Driehaus Capital Management. She has more than 15 years of experience building performance-driven teams, talent acquisition and retention, organizational development, culture change, and leadership coaching.
In her new role at Total Expert, Swanson will direct and lead people operations including overseeing hiring processes, culture development, and employee growth and success across the entire company.
McGillis has more than 20 years of experience in the technology and b2b industries. She most recently served as senior director of industries marketing at Workday, and prior to that led marketing teams at SAP America as well as other industry-leading technology organizations.
In her new job, McGillis will lead the marketing team to continue driving customer demand and building the Total Expert brand.
Total Expert reports that it has seen significant growth during the past three years and increased headcount by 130% in the past year.
The company plans to exceed 250 employees by the end of the year.