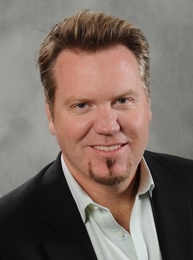 PERSON OF THE WEEK: Todd Mobraten is president and chief operational officer for USRES Inc. and its wholly owned subsidiary, RES.NET Inc.
MortgageOrb recently interviewed Mobraten to get his views on technology's growing role in the mortgage banking industry.
Q: Do you think the mortgage industry is using technology correctly or to its fullest capabilities?

Mobraten: Technology within real estate finance has seen aggressive progression over the past decade, with plateaus along the way. Mortgage servicers adapted streamlined technology to cultivate improved communication and efficiencies among several interested parties for REO workflow in the early 2000s, but few have adapted the same for an even more challenging flow called short sale.
Mortgage originators have all come up to speed in online applications and delivering competitive quotes but leave the consumer hanging and wanting to engage technology more during the loan process itself. Real estate agents are sure to include their listed properties on more marketing sites than just their local MLS, providing consumers with controls to search their own properties for sale. However, they often miss the opportunity to connect to other parties during the transaction itself. As a whole, consumers have learned through social media and the Internet that they can get more now. The real estate finance industry still has a ways to go to catch up to the technical demands of the consumer.
Q: What is your outlook for the housing market and overall U.S. economy in the next year?
Mobraten: For the past five years, since heavy involvement from the federal government began, our industry has been waiting for legislative changes to become final. The moment we believe we are through the thick of it another compliance requirement is added or changed, piling onto the already high stack of regulations that every provider in the supply chain must abide by to move a transaction.
Don't get me wrong – I do believe there is good reason for most of these regulations. However, we must all start to understand the drastic landscape change this creates for the sale of real estate and the mortgage process itself. Timelines continuing to elongate is just a starting point. Fees that continue to grow, ultimately impacting sellers and borrowers, will continue to test the industry's pain threshold. One cannot expect to add multiple layers onto an operations process without adding cost to the process. Businesses of all sizes struggle to find margin in their revenues in today's highly regulated market.
We are all aware of the impact that housing and the movement of real estate transactions have on our national economy. It will require a fine balance between controlling the rate of new regulations and the ability of businesses to control their costs. As of today, we are still quite unbalanced but believe we are finally coming to an understanding as an industry and many are hopeful for new stability in 2014.
Q: How does mobile technology play into today's mortgage landscape?
Mobraten: The power of mobile technology is the ability to deliver instant notification. Consumers as well as savvy business professionals want information and status updates on-the-go and at their fingertips. An example of this instant gratification comes in the form of a "push notification," a simple message that appears on the screen of a smart phone or tablet. This is a big deal for those of us who want constant social updates and for professionals, such as day traders, who want constant stock quotes.
The mortgage industry currently does not have a large appetite for mobile technology; however, trending will tell us that this could change over the next couple of years. While consumers are not typically consumed with wanting to know the instant a mortgage rate changes or a new property is on the market. I believe that today mobile technology is most beneficial for consumers searching for a property and certainly for the mortgage and real estate professional to manage daily routines, stay organized and add efficiencies through items such as E-signatures for contract signing.
Q: Do you think consumers are ready to handle mortgage transactions electronically?
Mobraten: This is like asking if we still want the Yellow Pages dropped off at our front doors. Consumers have adapted in their social lives to receive instant gratification through technology. Simple items, such as ordering pizza, finding a movie to watch, receiving updates from friends and getting directions, are a household standard that one already does from a PC or mobile device.
Going through a real estate or mortgage transaction is listed as one of the top three most important life events for a person, right next to having kids and finishing school. The desire for convenience and expediency certainly holds true when it comes to this crucial process. Why wouldn't consumers want to transact electronically and receive push notifications of status changes, next steps and have the ability to communicate with their agent, loan officer and other third party vendors for a more smooth real estate experience?
Consumers who have already experienced E-signatures when completing contracts cannot fathom ever going back to driving to a closing office or waiting for a mobile representative to show up at their door. But their desire for electronic transactions does not stop here. Software providers will need to continue providing additional communication methods, particularly to Gen Y and even Gen X consumers, during the transaction process.
Q: What is the mortgage industry's biggest pain point right now, and what is being done to resolve the challenges?

Mobraten: Our industry has always been composed of moving targets. We all know that real estate is cyclical and exists of peaks and valleys that will drive different business lines related to real estate finance. However, historically, we could see it coming and predict within a year or two where it was going and see the tides changing.
The moment we, as industry professionals, feel that we have landed at ground zero, we receive an influx of information indicating that what we are experiencing in today's market is not really what it seems. One group believes the information stating housing is on the rise and that rapidly increasing property values mean that we have made the turn and are ready to rebuild. The other group believes a second bubble is coming and that the industry should prepare for another rocky ride.
Without the ability to utilize historical cycles or normality, nor the ability as professionals to get on the same page as to where we currently stand, it is extremely difficult to unite our businesses and build solid solutions for consumers. Proactive synergy is the key to growth in our country, and we will need to stop reacting when strategizing our businesses.
Q: Mortgage and real estate processes are all notorious for being painstakingly slow. This is now a customer service and a compliance concern in many cases. How can the industry remedy this?
Mobraten: Almost every challenge in every process, across every industry, is due to communication breakdowns. Real estate and mortgage processes are no exception. In fact, with so many hands touching a single transaction, our industry is extremely prone to communication challenges.
You cannot close communication gaps with one or two entities involved in the transaction and expect a resolution; you must include all. This requires an entry point for every person involved in the real estate transaction to communicate in a more efficient manner than what we have traditionally done. Each person or organization plays a different role and has a unique set of requirements. Technology provides the most effective way to close these communication gaps. With advanced online applications, individualized portals designed for each specific role give everyone the ability to connect. Core connections provide accessibility, transparency and efficiency to all parties.