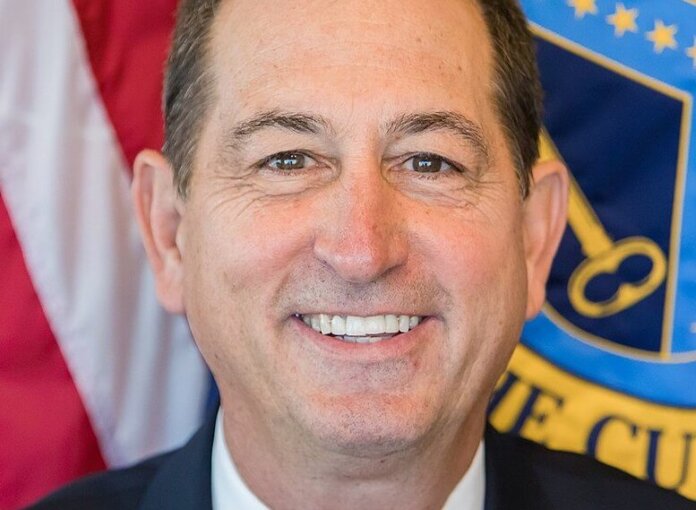 Joseph Otting, the current Comptroller of the Currency, is the Trump Administration's pick to serve as acting director of the Federal Housing Finance Agency (FHFA), replacing outgoing director Mel Watt, whose term ends on Jan. 6.
Otting will serve as acting director of the agency, which oversees Fannie Mae and Freddie Mac, concurrently with his duties as head of the OCC, according to a White House statement.
In a separate statement, Watt congratulated Otting on his appointment, adding, "I have served with Comptroller Otting as a member of the Financial Stability Oversight Council and both the OCC and FHFA have offices in the same building.
"The highly professional staff at FHFA and I look forward to working with him to ensure a seamless transition," Watt adds.
"I want to thank outgoing Director Mel Watt for his long service to the country," Otting says in a separate statement. "I look forward to continuing the vital work of the OCC to ensure the federal banking system operates in a safe, sound, and fair manner just as I look forward to leading the FHFA in its important roles overseeing the Federal Home Loan Bank System and conservator of Fannie Mae and Freddie Mac."
Otting says he intends to continue the progress the OCC and the FHFA have made during the past year by "modernizing the regulations implementing the Community Reinvestment Act, making Bank Secrecy Act compliance more efficient and effective, encouraging banks to provide customers more short-term small dollar credit options, and supporting responsible innovation in the federal banking system by beginning to accept national bank charter applications from fintech companies engaged in the business of banking."