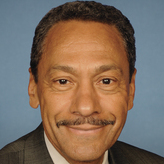 The U.S. Senate on Tuesday confirmed Rep. Mel Watt, D-N.C., to serve as director of the Federal Housing Finance Agency (FHFA), regulator of government-sponsored enterprises (GSEs) Fannie Mae and Freddie Mac.
The 57 to 41 vote paves the way for future approval of the Obama administration's mortgage aid initiatives, possibly including principle forbearance for homeowners who are underwater on their mortgages.
Only two Republicans voted in favor of Watt's confirmation, according to a Reuters report. In October, Senate Republicans blocked a vote on Watt's confirmation, thus delivering a blow to President Obama's efforts to install his own nominee to head the FHFA.
Senate Democrats, however, were so incensed by the blocked vote that they resorted to what is known as the 'Nuclear Option' – a rare parliamentary action to change the rules so that federal judicial nominees and executive-office appointments can be confirmed by a simple majority vote, rather than the 60-vote supermajority that has been standard for nearly four decades.
President Barack Obama nominated Watt in May to replace Edward DeMarco, who has been serving as acting director of the FHFA since 2009.
Senate Republicans have cited concerns over Watt's qualifications for the job, which is viewed as critical to the future housing finance reform, as it will likely include the development of a solid plan to take Fannie Mae and Freddie Mac out of government conservatorship.
One of the main concerns among Republicans is Watt's inclination to support principal reductions for homeowners who are underwater on their mortgages. Such a measure, they assert, could harm taxpayers who backstop the mortgage insurance provided through the Federal Housing Administration, as well as the investors who hold the mortgage bonds.
In a statement, E.J. Burke, chairman of the Mortgage Bankers Association (MBA), said the 'MBA commends the confirmation of Mel Watt as the next director of the Federal Housing Finance Agency.'
'Because he brings more than two decades of work on the House Financial Services Committee, he will have a strong base of understanding on a wide variety of public policy issues related to housing finance,' Burke says. 'Additionally we would like to thank Acting Director Ed DeMarco for working hard to address the major issues facing the real estate finance industry.
'MBA looks forward to working with Director Watt on developing and implementing ideas to improve the function of the secondary mortgage market,' Burke says. 'Fannie Mae and Freddie Mac have been in conservatorship for more than five years, and it's well past time to move forward on reform. As director of FHFA, Congressman Watt will have a historic opportunity to shape the secondary mortgage market and the government's role in housing.
'MBA believes a successful secondary mortgage market needs to produce a more stable and competitive system for all lenders,' Burke adds. 'Transition to an improved system must retain and redeploy key aspects of the GSEs' existing infrastructures, including certain operational functions, systems, people and business processes that have proven essential to the mortgage market's smooth operation.
'Specifically included in this new system must be an explicit government guarantee for mortgage securities, backed by a well defined class of high quality, single-family and multifamily mortgages; protection for taxpayers through deep credit enhancement that puts private capital in a first-loss position, with no institution too big to fail; and fair and transparent guarantee fees to create an FDIC-like federal insurance fund to serve as a backstop in the event of catastrophic losses,' Burke concludes.
Rick Judson, chairman of the National Association of Home Builders (NAHB) and a home builder and developer from Charlotte, N.C., says the NAHB 'applauds the Senate confirmation of Rep. Mel Watt as the new director of the Federal Housing Finance Agency.'
'His nearly two decades of experience working on housing issues as a member of the House Financial Services Committee makes him the right man for the job during this critical period as Congress debates changes to overhaul the U.S. housing finance system,' Judson says. 'NAHB looks forward to working with Rep. Watt in his new role as FHFA director to help revamp Fannie Mae and Freddie Mac and to create a U.S. housing finance system that ensures liquidity and stability for homeownership and rental housing.'
Shaun Donovan, secretary of the U.S. Department of Housing and Urban Development (HUD), says Watt's confirmation 'represents an important step for our housing market's continued recovery.'
'After decades in both the public and private sectors, Mel has developed a proven track record of protecting consumers, fighting abuses, championing economic growth and working across the aisle on important issues that benefit the common good,' Donovan says in a statement. 'He brings a wealth of experience and dedication to his new position as director of the Federal Housing Finance Agency. I am confident that his tenure will be marked by progress. I look forward to working closely with Mel to further stabilize and strengthen the housing market so that it provides opportunity for all responsible families.'