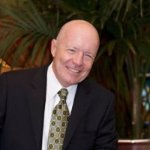 A new national attorney organization, The PHOENIX Group Network LLC, has been created to serve the mortgage servicing industry.
According to network founder William M. Leroy, a 23-year industry veteran and founding CEO of the American Legal & Financial Network, the new network presents the mortgage loan servicing industry with the opportunity to take the guesswork and risk out of the attorney selection process.
'The PHOENIX Group Network is unlike any other legal organization or attorney group,' says LeRoy. 'To become a member of The PHOENIX Group Network, a prospective member firm must submit to and pass a rigorous initial and ongoing annual audit process that examines every aspect of the firm's business and practice background.
'Many loan servicing executives have been disappointed to discover that a long-term law firm relationship failed as a result of issues not necessarily included in an annual review process,' LeRoy adds. 'In almost every case, these recent firm disasters have been a direct result of the firm's culture.'
The new network will be headquartered in Scottsdale, Ariz.