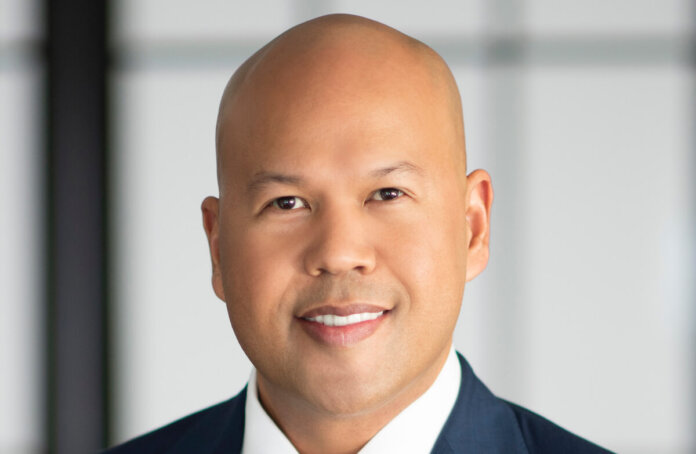 BLOG VIEW: This past year was a great one for consumers looking to refinance or buy a home. The Fed cut rates three times to boost the economy, igniting the market. Many mortgage lenders realized significant growth and success.
So, what will 2020 bring for the mortgage industry?
Rates Should Remain Stable
Throughout the second half of 2019, fixed mortgage rates averaged less than 4%. While there are no guarantees that rates will remain below 4% for the remainder of 2020, there are significant factors that are likely to keep them low.
To start, 2020 is an election year. During election years, the Fed is typically reluctant to make any major moves. It usually steps back in when the election has ended to stimulate the economy – if needed.
There are couple of looming factors that could trigger a rate hike. The biggest one is a potential trade deal between the U.S. and China. That could induce the markets and inflation at the same time. However, without rate hikes or cuts, lenders can expect to see rates remain in the same general range.
As a result of steady, low rates, consumers will likely continue to refinance, though not as rapidly as seen in 2019. Borrowers who have recently refinanced may not have much net tangible benefit by going through the process again. Some coming out of adjustable rate mortgages may take the opportunity to refinance into longer term loans and some may want to tap into their equity and get cash out.
Home sales are likely to be flat in 2020 in comparison with 2019. Rents are increasing at a steady pace due to lack of inventory. However, the same challenge will also apply to potential homebuyers. Rates are low, but so are existing home inventories. To add to this challenge, baby boomers are choosing to stay in their current homes rather than downsizing to avoid paying a high price tag, along with the taxes and burdens associated with making a move.
Homebuilder Confidence
Homebuilder confidence remains high due to strong demand and low interest rates. However, homebuilders still need to overcome three major challenges for long term sustainability, including the cost and availability of developable lots; the cost and availability of labor and the increased cost of building materials.
Homebuilders will see much higher demand for entry-level homes than high-end, luxury homes. The industry should expect new home prices to only increase.
A New Market Will Emerge
With 2020 comes a great opportunity for first-time homebuyers. The mortgage industry will see the emergence of new markets, specifically millennials and non-Caucasian consumers.
Although it is true that millennials are late to the home buying game, many are now prioritizing homeownership. The older segment of millennials are entering their late 30s, getting married and having children. Their decisions regarding housing may revolve around getting their children into safer neighborhoods or better school systems. They have also been working and saving their money and now see an opportunity to use homeownership to build wealth. Recent research shows that consumers age 37 and younger view buying a home as a good financial investment.
Within the U.S., the non-Caucasian population is also growing, and they are ready to buy. Homeownership is part of the "American Dream," and lenders are increasingly offering programs that make it easier for these consumers to buy a home.
In addition to low (and presumably stable) mortgage rates, low down payment options being offered by FHA, VA, USDA and the down payment assistance programs will continue to make it easier to achieve homeownership.
In addition, more borrowers will qualify for loans as a result of the recent increase in loan limits. Renovation products will allow homebuyers to get into the neighborhoods they desire if they are willing to renovate and update homes that others are less likely to bid on. With that in mind, the industry can expect a highly competitive purchase market in the first half of 2020.
Gateway First Bank in 2020
Last year, Gateway Mortgage merged with a 100-year-old community bank, resulting in the formation of Gateway First Bank. This was the first time in history that a mortgage company had evolved to become a bank.
The merger positioned Gateway as a diversified financial institution, combining the technology and service that made Gateway Mortgage successful with the strength, security and product breadth of a bank.
Prior to the merger, Gateway, like many other mortgage companies servicing their own loans, dealt with very high costs and high risk. This is barely sustainable in today's economy, let alone in the next decade. Since the merger, the company has gained the strong financial assets of a bank and now operates with a lower cost of funds. This has made the company more profitable and able to reinvest funds back into its employees, technology and products to fuel increased loan volume and maintain rapid growth.
We have experienced strong momentum and continue to outperform market averages. Our loan production has hit record levels each quarter, making 2019 the best production year on record for the company. To handle increased demand from local communities and support recent growth, we opened 34 mortgage centers across the nation.
Gateway has experienced a great deal of change over the past year, and 2020 will be no different. The company is in the process of hiring many new employees to not only manage its growth but also look at best practices.
Additionally, Gateway continues to upgrade its technology to support the company's growth and rework operations to ensure it continues to provide a top-notch customer experience. As a bank, Gateway is now able to focus on its growth strategy for 2020 by leveraging its new banking services to offer stronger products.
The new decade will bring new opportunities for lenders and consumers alike. Low rates will increase home sales especially for first-time buyers, and borrowers will continue to refinance their loans.
Production will ramp up for Gateway as the company continues to set and break new records.
Tony Taveekanjana is executive vice president and chief production officer at Gateway First Bank.