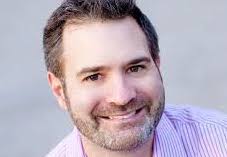 Trevor Gauthier, who previously worked for Mortgage Cadence, an Accenture company, for 14 years is the new CEO of ACES Risk Management (ARMCO), a provider of enterprise financial risk management solutions.
Avi Naider, who led ARMCO for the past 10 years as CEO, will transition to the board of directors.
Gauthier has 20 years of executive experience in enterprise SaaS technology solutions. He has a proven track record of leading companies to achieve exponential growth both organically and through acquisition.
During his 14 years at Mortgage Cadence – which covered a period of time that included the financial crisis and the increased compliance and regulatory pressures that followed – Gauthier helped grow the company from a near-start up to one of the top providers in its segment. He helped achieved significant expansion in its number of employees, revenue, profitably and sales volume.
In his new role with ARMCO, he will lead the development and execution of the company's short, mid, and long-term vision, which will focus on customer satisfaction, expansion and employee growth.