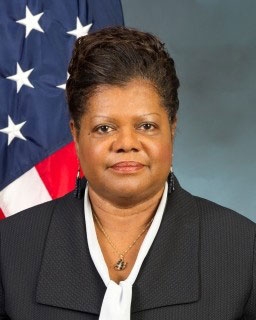 PERSON OF THE WEEK: Barbara Cooper-Jones is senior vice president of the office of enterprise data and technology solutions for Ginnie Mae.
MortgageOrb interviewed Cooper-Jones to learn more about how Ginnie Mae's technology has shaped the mortgage industry, as well as the role technology will play in the industry's future.
Q: From a technology and infrastructure perspective, tell us how you see the mortgage industry growing and evolving.
Cooper-Jones: Technology is constantly evolving. The mortgage finance industry must adapt to meet the challenges of a changing and growing market – one that is also facing increasing complexity and risk. Infrastructure is not just about technology. It is also about the people and processes. At Ginnie Mae, we have the infrastructure in place to support and manage new technologies – and their inherent risks – as they enter the market.
Modernizing an organization's information and technology infrastructure is an evolving body of work. Sustainability matters. For industry participants to keep pace, they must be able to respond to market needs efficiently and in a timely manner.
Q: What is your company doing to improve its infrastructure and business processes in today's changing environment?
Cooper-Jones: Ginnie Mae's modernization approach is not simply a collection of technology-focused projects but, rather, an integrated portfolio of strategic priorities and investments. We are focused on replacing legacy systems and related infrastructure with more streamlined capabilities; enhancing data consistency, standardization and governance; and increasing transparency into the mortgages backing Ginnie Mae securities. Modernizing our securitization platform will improve and enhance the user experience for all of our stakeholders by providing more agility and a greater ability to sustain long-term business growth. We have made tremendous progress with these efforts to date and continue to move full speed ahead.
Q: What does the industry need to do to ensure that data is of the highest quality?
Cooper-Jones: High quality data is paramount. At our company, we treat it as a corporate asset. Aligning mortgage-backed securities (MBS) disclosures with industry standards and best practices is essential. It allows investors to better assess the performance of securitized loans and eliminates market speculation on collateral quality.
Q: What is Ginnie Mae doing to enhance its own data consistency, standardization and governance?
Cooper-Jones: Meaningful developments have already been made in our company's migration to Mortgage Industry Standards Maintenance Organization (MISMO) – an XML-based standard that encompasses origination, secondary and servicing data. The intent of MISMO is to standardize the definitions of the elements that lenders submit when issuing securities.
In addition, Ginnie Mae continues to increase the transparency of its MBS by providing loan-level disclosures. For example, in August, the company began releasing loan-level data for newly issued single-family MBS. Instilling more discipline around data governance and improving our securities disclosures allows us to attract more global capital. In turn, this discipline positions us to meet the needs of our investors more effectively, thereby enabling them to make better informed investment decisions.