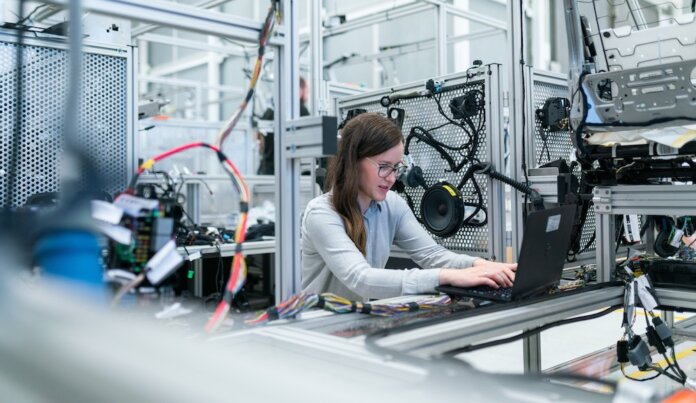 Job growth slowed in October as the unemployment rate increased slightly to 3.9%, according to the U.S. Bureau of Labor Statistics.
The economy generated 150,000 jobs – below expectations and well below the pace seen during the previous several months.
This could result in the Fed postponing further rate hikes.
Although there were job gains in health care, government, and social assistance, they were not at the same levels seen in previous months. Employment declined in manufacturing due to strike activity, the BLS notes.
As of the end of the month, the number of unemployed persons stood at about 6.5 million – almost unchanged compared with September.
Both the labor force participation rate, at 62.7%, and the employment-population ratio, at 60.2%, changed little compared with September.
Wage growth continued to slow: In October, the average hourly wage for all employees on private nonfarm payrolls rose by 7 cents, or 0.2%, to $34.00.
Over the past 12 months, average hourly earnings have increased by 4.1%.
In October, average hourly earnings of private-sector production and nonsupervisory employees rose by 10 cents, or 0.3%, to $29.19.
Ksenia Potapov, economist for First American, notes that "residential building construction employment was up 0.6 percent year over year, while non-residential was up by 5.5 percent."
"Compared with pre-pandemic levels, residential building employment is up 11.7 percent, while non-residential building is up 3.3 percent," Potapov says in a statement. "The fastest monthly growth came from residential specialty trade contractors, or those whose primary focus is performing specific activities like pouring concrete, site preparation, plumbing, painting and electrical work. Employment increased in all subsectors in October."
"The continuing strength of the construction labor market may be surprising, but it's reflective of broader housing market dynamics today," she adds. "Builders are benefitting from a lack of re-sale inventory as existing-homeowners remain rate-locked in."
Selma Hepp, chief economist at CoreLogic, says the increase "confirms the nation's economy is still resilient despite rapid and appreciable tightening of financial conditions."
"Going forward, moderation of job gains is expected though the imbalance between labor supply and demand suggests wage growth will take more time to loosen up," Help says in a statement. "Overall, employers are less selective on the qualification requirements for positions and remote work continues to be used to attract talent from a national pool. There is no obvious reason for this trend not to continue."
Photo: ThisisEngineering RAEng