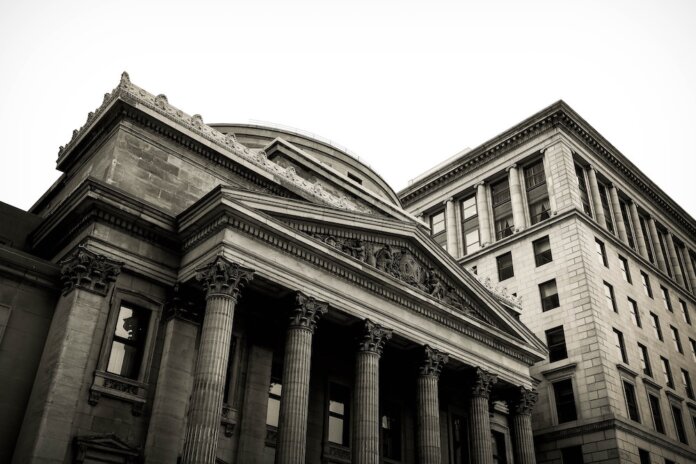 Citing strong economic activity and a low unemployment rate in the third quarter, the Federal Open Market Committee (FOMC) voted Wednesday to maintain the federal funds rate at 5.25% to 5.5%.
It was the second straight meeting that the committee voted to keep the fed funds rate flat. The committee's last meeting was in July; its next meeting is in December.
"The U.S. banking system is sound and resilient," the FOMC says in its statement. "Tighter financial and credit conditions for households and businesses are likely to weigh on economic activity, hiring, and inflation. The extent of these effects remains uncertain. The committee remains highly attentive to inflation risks."
Moving toward its goal of hitting 2% inflation, the committee "will take into account the cumulative tightening of monetary policy, the lags with which monetary policy affects economic activity and inflation, and economic and financial developments."
This indicates the Fed won't hesitate to raise rates again should inflation suddenly sharply increase.
"In addition, the committee will continue reducing its holdings of Treasury securities and agency debt and agency mortgage-backed securities, as described in its previously announced plans," the FOMC adds. "The committee is strongly committed to returning inflation to its 2 percent objective."
In a statement, Mike Fratantoni, vice president and chief economist for the Mortgage Bankers Association, says the FOMC "did not show any indication of a move at its next meeting in December."
"Many Fed officials in recent weeks have indicated that rates were high enough now that they could pause," Fratantoni says. "Inflation is slowing, but not yet back to the 2 percent target range. This is the most important metric the Fed is watching right now. Even though third-quarter economic growth came in quite strong, and several job market indicators continue to show strength, so long as inflation continues to come down, the Fed is likely to pause at this level for some time. We expect its next move will be a cut in next year's second quarter."
"The housing and mortgage markets are at a standstill," Fratantoni says. "Mortgage rates near 8 percent, coupled with a lack of inventory, are impairing affordability, even as new home construction picks up speed. If the Fed does indeed move to cut rates next year and signals its intent to do so, mortgage rates should trend downward. Our forecast calls for this to happen, which would support a somewhat stronger spring housing market."
"We continue to think that the risks are to the downside for the economy and expect a slowdown in the first half of next year," Fratantoni adds. "It's also worth noting that heavy debt issuance from the Treasury, a consequence of large and rising federal deficits, is also contributing to higher rates."
Photo: Etienne Martin