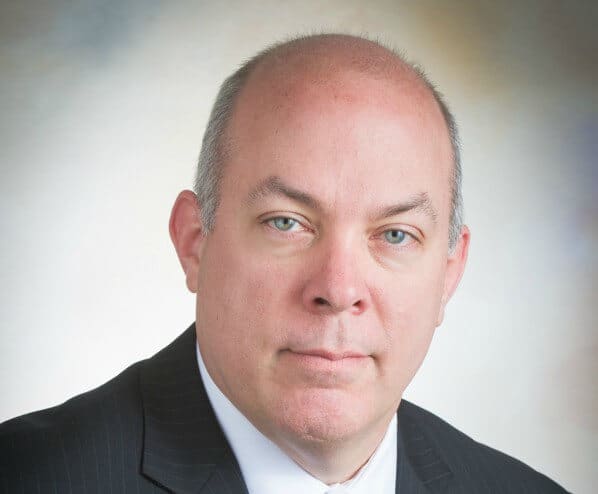 PERSON OF THE WEEK: The loan origination system (LOS) is the core system and "workhorse" of any mortgage software ecosystem. These central software applications control the bulk of the mortgage origination process, from application through closing, including the automated processing of applications and underwriting.
As one might imagine, today's LOS are many times more complex than the ones of the past, in part because the mortgage origination process has become so rules-driven, but also because of mortgage lenders' ongoing initiatives to "push out" certain LOS functionality to their websites so that they can allow consumers to more freely submit applications, conduct initial underwriting and pre-approval, and automate the process, which, in turn, helps drive consumer satisfaction. Also driving increased complexity in today's LOS is the fact that they must be integrated with an increasing array of other ancillary systems and databases in order to facilitate new levels of automation and achieve a fully electronic mortgage process.
To learn more about the latest advancements in LOS technology and where mortgage technology is headed in the future, MortgageOrb recently interviewed Bob Dougherty, vice president of business development for CalyxSoftware, a provider of mortgage software solutions for banks, credit unions, mortgage bankers, and wholesale and correspondent lenders and brokers.
Dougherty, who joined the firm last year, previously served as vice president of mortgage operations at Merchants Bank in Winona, Minn., where he led operation and secondary marketing functions for its mortgage banking division. Today, he is responsible for developing CalyxSoftware's overall partner strategy, building relationships with mortgage industry influencers and vendors, and increasing interface usage and revenues.
Q: Prior to joining CalyxSoftware last year, you were one of its clients. What made you make the move from the mortgage operations side to the mortgage technology side? And how has your past experience prepared you for your current role?
Dougherty: Having been a customer for nearly 20 years, you could say CalyxSoftware is a part of my DNA. I always had an affinity for it because the software was easy to use and reasonably priced and helped me grow my businesses. The move from operations to technology came from being the first beta tester for Path, Calyx's cloud-based, data-driven LOS.
Working closely with the company for nearly three years to help develop Path really piqued my interest in the technology side of the mortgage business. When Dennis Boggs, executive vice president of Calyx, called to offer me a position, I was thrilled with the opportunity.
As a former customer, I look at the technology we are developing or enhancing from the user perspective, as opposed to the developer perspective. I know the ins and outs of the mortgage business from the customer side, how the software is actually used, and what lenders expect from their technology providers, which is to help them remain compliant and drive down the turn times on a loan from open to close.
Q: For the past 25 years, Calyx has been known primarily for its Point LOS. But today, the company is much more than that. Can you catch us up on recent developments and what's in the pipeline?
Dougherty: While we continue to invest in enhancing our flagship solutions, Point and PointCentral, Calyx is also looking toward the future. It is key for all of our solutions to maintain the same ease of learning and ease of use our customers have come to know and expect.
That said, we have expanded our offerings with two new LOS, built to serve the needs of financial institutions of all sizes. The first, which I mentioned earlier, is Path.
Path is a highly configurable, cloud-based enterprise system designed to provide rule-based and role-based functionality in a single, integrated platform for multiple business channels. The customizable workflow guarantees seamless collaboration in the loan process by moving the loan from user to user as each task is completed. It also provides real-time, 360-degree pipeline views so that management has complete transparency into who is doing what and how long it took.
The final key distinction between Path and other LOS is that Path is the industry's first completely data-driven LOS. Unlike form-driven LOS, a data-driven LOS allows lenders to input all borrower and property information only once in logical data fields and then use this data to populate multiple forms. This decreases data entry time and errors while making it easier to adapt to and comply with ever-changing regulations.
The second LOS, which is in beta and will be launched later this year, is Pace. Pace is designed for community banks, credit unions and mortgage bankers that do not need an enterprise system or a structured workflow but still want to be in the cloud. Like Path, Pace is a data-driven LOS.
In addition to our loan origination solutions, we also provide automated compliance solutions through our LoanScorecard subsidiary. Our Portfolio Underwriter, for example, helps national and regional banks, community banks, and credit unions comply with Fair Lending and streamline portfolio lending decisions.
Every manually underwritten portfolio loan file presents a high risk of human error and potential fair lending violations. Our automated underwriting system uses each institution's guidelines to produce consistent, unbiased decisions and clear findings reports so institutions can review only exceptions and provide regulators with proof of a compliant, consistent underwriting process.
Q: What are some of the biggest challenges the mortgage industry currently faces?
Dougherty: One of the biggest challenges our industry faces is regulatory change. We have been living in a state of flux for the last four or five years, and every time we think the dust has finally settled, a new rule is announced.
Currently, we are preparing to implement the new Home Mortgage Disclosure Act (HMDA) rule, Uniform Residential Loan Application and Uniform Closing Dataset. However, there are new questions surrounding the Dodd-Frank Act and Consumer Financial Protection Bureau (CFPB): Will the new administration roll back all or part of the Dodd-Frank Act? How will that impact rules that are in the pipeline? How will that affect us as an LOS provider? What changes do we need to make in our software to ensure our customers are taken care of?
Another challenge is the growing role fintech plays in the mortgage origination process. Some people are very open to fintech processes and procedures, and others are not. How will that affect the market? Will technology providers be able to carve out their portion of the business, or will fintech take over? Personally, I think it's the former. Each company will continue to find its niche if it understands technology overall and how to adapt.
Finally, attracting young talent to join the mortgage industry is a challenge. The average age for appraisers and loan officers is 55. When I began my career as a loan officer, it was considered "cool." You helped people get loans to buy homes and were paid well for it. I think the housing crisis and heavy regulations soured the appeal for millennials. So, how can we begin to attract and retain younger talent before our current talent pool ages out?
Q: President Donald Trump recently said he plans to cut regulations by 75% or more. What regulatory changes do you think would be most beneficial to the mortgage industry and its customers?
Dougherty: Under the current TILA-RESPA Integrated Disclosure rule, lenders are required to provide borrowers with the closing disclosure (CD) at least three business days prior to closing. I think allowing borrowers the option to waive that period, particularly if they are doing a refinance, would be beneficial to lenders and their customers.
I have seen purchase closings held up because the CD did not arrive on the three-day mark and then a family is displaced because the closing did not happen on time. The old argument would be, where do you draw the line? However, I think consumers are savvier today than they were pre-crisis and should have the option to wave the three-day period if they need to.
Q: Will decreased regulation lead to more innovation? If so, what types of innovation can we expect to see from LOS?
Dougherty: Innovation is going to happen one way or another, regardless of what regulations the government cuts or enacts. In mortgage technology, we are always trying to improve the customer experience by creating solutions that enhance efficiency and productivity while reducing cost and frustration. There will always be things that can be improved in the mortgage technology vertical.
From an LOS perspective, how do we improve the underwriting process for our customers and their borrowers? We are already providing cloud-based solutions allowing loan officers to meet borrowers wherever they want to begin the application process.
We are also creating the building blocks for a completely paperless mortgage process – with instant asset and employment verification solutions, direct connect integrations with partners, e-signature tools, and compliance checks throughout the process to ensure the loan is saleable. In the case of Calyx, as I previously mentioned, we have a data-driven LOS, which takes a more intuitive approach to borrower and property information input. It eliminates the need for multiple data entry for various forms – benefiting both borrowers and loan officers.
Q: The new HMDA reporting requirements go into effect Jan. 1, 2018. What should lenders be doing now to prepare? If they're planning to rely on technology, how can lenders verify that their technology is HMDA-ready?
Dougherty: Lenders are only as compliant as the technology they have in place, so lenders should begin preparing by asking their LOS providers very germane questions: Do you have an HMDA solution? How does it work? Will you be able to report the HMDA data directly to the CFPB, or will I need additional technology? When will the solution be available? When can I begin testing it?
The final question is especially important for lenders that provide construction loans. Construction loans can take at least six months to complete, and lenders need to have an HMDA solution in place in 2017 for those loans that will eventually close in 2018 (even though they will not be reported until 2019). If the LOS provider is not currently talking about how it is preparing for HMDA, this should create some pause on the part of the lender.
Q: What trends do you see for mortgage technology in 2017 and beyond?
Dougherty: Regardless of age or generation, in every aspect of our lives, we have come to expect instantaneous responses and results. There is also a universally low tolerance for errors. For mortgage technologists, this means developing solutions that continually improve accuracy, compliance and speed.
We will see the growth of Fannie Mae's Day 1 Certainty program, which expedites the verification process in mortgage origination, mitigates fraud risk and helps produce a saleable loan. Prequalification technology will also expand, benefiting all stakeholders. It also allows borrowers to know quickly if they can afford to buy a home and enables lenders to ensure loan quality and decrease buyback potential.
Beyond that, I think lenders will move away from deeply customized LOS and toward highly configurable, data-driven LOS. Customized LOS require significant in-house IT staffing and extensive coding for modifications and maintenance, while configurable LOS require little to no dedicated in-house IT staff and coding. Configurable LOS use native tools within the system to modify its behaviors and features. This makes it much quicker to implement, as well as more cost-effective when the software needs to be updated to comply with new regulations.