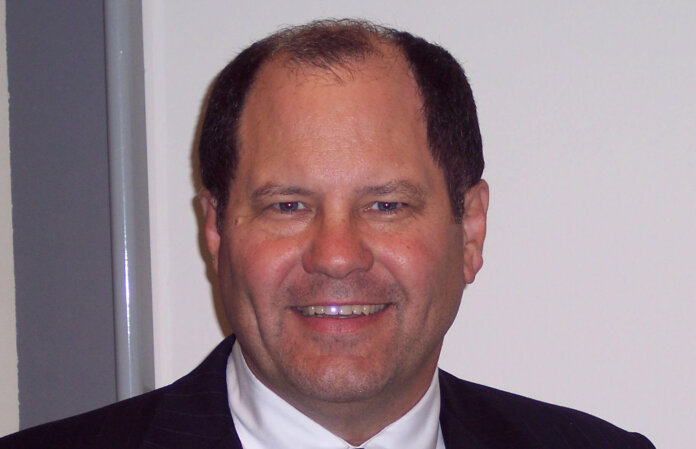 PERSON OF THE WEEK: When it comes to the user experience, mortgage lenders and their software partners are almost entirely focused on the borrower – including how quickly borrowers can submit mortgage applications online and how fast the approval process goes. Making the borrower experience as smooth and intuitive as possible is the top challenge of the day.
However, as the mortgage lending industry contracts and shifts into a purchase-dominated market, staffing changes abound and, along with higher turnover rates, training for staff on internal systems also becomes paramount.
As such, mortgage lenders should be thinking about the software user experience for their employees just as much as they should be focused on the experience for borrowers.
To learn more about why its important for lenders to think about the user experience from a staff perspective, MortgageOrb recently interviewed Brian Lynch, founder and president of Irvine, Calif.-based Advantage Systems, a provider of accounting and contract management tools for the mortgage and real estate industries.
Q: With such a strong focus on the quality of consumers' user experiences within the fintech industry, how important is the user experience of a financial institution's staff when using key technology?
Lynch: Many financial institutions devote a considerable amount of resources toward enhancing the user experiences of consumers because they are aware of how much that can impact their bottom lines. For a variety of reasons, many lenders are less aware how much the poor user experiences of their staff can cost their business.
The thing employers within the financial industry should remember is that people – all people and not just consumers – have very high expectations regarding the technology they use. In fact, people are becoming increasingly less tolerant of mediocre user experiences.
When consumers have bad experiences, they find a different solution. When financial institutions' staff has a comparably bad experience, that experience can range from annoying to time consuming.
If it's annoying enough, people will tend to seek other solutions. If it is time consuming, the lender could experience unnecessary labor cost, which could be significant.
A classic example of this "annoying" side of the user experience can be found in Marc Benioff's book about Salesforce.com. In it, he mentions how, in the early days, sales personnel at more than one company were using Salesforce and running the monthly fees through their expense reports, while at the same time the company was spending a small fortune on Tom Siebold's CRM system.
Q: What is the potential impact resulting from staff members consistently having poor user experiences with internal systems?
Lynch: When staff members have bad user experiences, they become reluctant to fully use the technology provided so the employer is not going to gain the full value of the solution. Technology that is difficult to use requires more time to train individuals and more time to complete the tasks associated with that technology. The goal has to be to reduce the time it takes to complete these tasks.
People are expensive. Nothing will ruin the desired ROI more than having to add personnel that were not expected. In some cases, ROI may never be achieved if the staff is completely avoiding the solutions provided by an employer.
To make matters worse, if the solution plays a big role in how productive people – like loan officers – can be, frustrated staff may quit and take another job elsewhere.
Q: What are some warning signs that a financial institution should look for when trying to determine the quality of their staffs' user experiences?
Lynch: Many employers assume their staff is eager to use a sophisticated, new solution and be completely unaware of how aggravating the actual users find it. This is because employers look at the overall capabilities of a solution they purchase while staff members are being asked to leave their comfort zone where their ability to get their job done is completely dependent on this new technology.
The first warning sign of a poor user experience is how often the user retreats to the old technology or some alternative. The degree to which this happens points to insufficient training, the inability of the new technology to do what is needed or the reluctance of the individual to move ahead. Insufficient training can generally be corrected with more training but having to provide it raises the question as to how intuitive the technology is.
The inability of the technology to do what is needed is more serious. We see this quite a bit with accounting software that was not designed specifically for lenders. At some point, the workaround solutions become too costly.
When faced with a person who is reluctant to move ahead, we should resist the inclination to fire that person; they may have correctly concluded that the new technology isn't going to work. Obviously, this needs to be addressed but at the end of the day the new technology is either the right decision or it isn't.
A primary source of frustration for staff is when the solution requires a lot of time-consuming, manual data-entry. The flaws of data-entry are well documented: increased chance of errors, inefficient use of employee's time and others. In these situations the technology may not offer a high enough level of automation.
Another thing employers should look for is the ability to pull and use reports quickly and then easily use them to make decisions. If staff members are forced to stare and compare at two separate reports, something is not right with the solution being used. Modern technology can merge data from multiple sources and easily present them as a combined report. Staring and comparing at two documents like that is frustrating for staff because alternatives are readily available and most likely the staff know it.
Q: What capabilities or features should a solution have that tend to be popular with financial institutions' staffs?
Lynch: Employers within the financial industry should realize that their staff members share the same high expectations about what technology should be doing for them as consumers. In some ways, employees are being conditioned by their cell phones – as well as social media outlets such as Facebook or Instagram and other related technologies – to expect intuitive solutions that are quick to use and very accessible.
This has caused many staff members to become desirous of technology that lets them view data in real-time. This capability empowers staff to make much faster decisions and creates a much more flexible decision-making process that can improve efficiency.
Often, staff wants to view data through a customizable dashboard that enables them to position the information they need where they want, in order to make it more accessible. This helps staff to avoid having to load a new screen to seek out the information they need.
They also want to be able to be able to look at the source of the data behind the dashboard, when data seems to be incorrect.
Another popular technology feature is the capability to automatically upload data, which completely eliminates the need for any data entry unless it is to correct an error. In the modern business environment, the capability to do this has existed for years, and any technology not offering this is using 20th century thinking.
Q: How do you know when the staff is happy with the technology provided by an employer?
Lynch: When determining whether or not financial institutions' staff is happy with their current technology, it is important that employers compare current performance against the performance prior to the adoption of new technology.
One of the most obvious signs the staff is happy is that if given a choice, they actually prefer to use the new solution rather than struggle with an alternate way of getting their tasks done.
Another very positive sign is if there is a dramatic reduction in the number of calls to support staff. Happy staff do not need a lot of support calls.
Finally, a third metric to look at is the speed with which key functions are occurring. In our case, that means being able to close a month more quickly, complete an audit more quickly, and to provide more accurate and timely data to management.