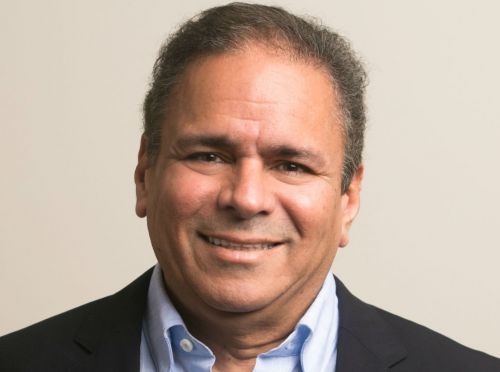 BLOG VIEW: Nearly two months have passed since the TILA-RESPA Integrated Disclosure (TRID) rules went into effect, and the first loans subject to the TRID rules have already closed. Lenders are now in a better position to evaluate just how well their approaches to TRID compliance are working, and chances are that they are finding plenty of room for improvement.
Many lenders that chose to increase headcount to handle TRID are experiencing a lengthening of the time to close, increased loan production costs and plenty of anxiety surrounding TRID compliance. Increasingly, these lenders are realizing that a labor-based approach to TRID is not sustainable and only a technology-based solution can accelerate the entire closing process while ensuring TRID compliance.
Although many lenders have adopted technology to manage TRID compliance, many of these solutions focus on establishing loan estimate baselines but fail to address the collaboration required to produce a compliant closing disclosure (CD). Lenders are again forced to rely on costly labor to produce the CD, and the chance of errors is ever-present.
Now that lenders are fully responsible for the CD, it's critical that they leverage technology that gives them total control over the creation of the CD and also confidence that they are in compliance with the TRID tolerance rules all the way through closing. The right technology solution would give lenders the ability to collect data from multiple sources to generate a preliminary CD, securely collaborate with settlement agents to review and validate fee information, perform automatic TRID tolerance checks before creating the final CD, and deliver compliant CDs to borrowers for electronic signing.Â
Under TRID, effective collaboration and communication between lenders and settlement agents is critical, and many lenders are finding that the level of collaboration necessary is not supported by their current approaches to working with their settlement partners. Prior to TRID, settlement agents established many fees with little or no collaboration with lenders. Under TRID, this practice could likely lead to tolerance violations and costs to cure or, worse yet, steep regulatory fines. Lenders need technology that puts them in control of the closing disclosure process.
Exchanging information with settlement agents using email or faxes is not only time consuming and error-prone, but it also risks compromising borrowers' personal information. And, there is no way to construct and maintain a reliable audit trail of different versions of the CD and changes that have been made to them. It also becomes difficult to calculate the baseline that is so critical for tolerance calculations.
A best-of-breed solution would include a secure, electronic workspace where lenders invite settlement agents to collaborate on the fee data for use in the CD and that would give lenders the final word on fees. Settlement agents are notified via email that a settlement request is ready for review, and they are able to sign in directly to view the individual request. Or, settlement agents can sign in to a secure portal to see a complete list of settlement requests from all lenders they do business with. Fee data from the preliminary CD is automatically populated on a fee worksheet and is organized by tolerance categories.
Lenders and settlement agents are able to securely collaborate to review, update and validate fees and add comments as necessary. In addition, TRID tolerance checks are automatically performed to alert the lender of any fees that are outside of accepted tolerances, and the potential costs to cure are calculated. All versions of CDs are tracked, and a complete audit trail of all changes and comments is maintained.
Once the lender approves the final fee data, a CD is ordered from the lender's document preparation provider. Best-of-breed solutions also include electronic transaction capabilities, including e-signatures, to expedite the delivery and signing of CDs and other mortgage-related documents, eliminating the time and effort required to print, assemble and ship physical documents. Not only do electronic transactions expedite the process, but they also appeal to a new generation of consumers who have become comfortable with electronic transactions in their everyday financial lives – thus improving their overall loan experiences.
Now that the industry is well past the TRID effective date and the first loans subject to the TRID rule have closed, lenders need to take the time to evaluate their current approaches to TRID and examine how they could benefit from a technology-based approach to TRID. By leveraging technology, lenders can improve effective collaboration and communication with their settlement partners, automatically perform TRID tolerance checks, and expedite the process of creating compliant CDs and delivering them to borrowers for signature – saving time and money.
Now that lenders carry complete responsibility for the CD and are at fault for any mistakes during closings, they need to leverage the right technology to give them control over the entire closing process.
Sanjeev Malaney is founder and CEO of Capsilon Corp., a provider of cloud-based document imaging and data capture solutions for the mortgage industry.

(Do you have an opinion to share with MortgageOrb? Get in touch! Send an email to pbarnard@zackin.com.)