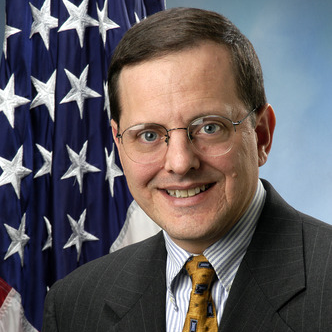 BLOG VIEW: Anyone who loves to waste time online is probably familiar with an Internet meme called the Harlem Shake. This involves a 30-second video featuring a section of the Baauer tune 'Harlem Shake.' In the first half of the video, a person (usually wearing a mask, helmet or some extreme headgear) is doing a wild dance while in the midst of a crowd that pays no attention to that individual's wacky gyrations. The second half of the video is an abrupt cut to the crowd, which then joins the solo dancer in acts of excessive and convulsive motion.
For reasons that defy sane analysis, I was reminded of the Harlem Shake meme last week when Edward DeMarco, the acting director of the Federal Housing Finance Agency (FHFA), took to the stage for a speech delivered at the National Association for Business Economics' 29th Annual Economic Policy Conference. No, DeMarco did not don a helmet for a session of rhythmic pelvic thrusts to Baauer's electric beat. But as with the solo dancer in the online videos, DeMarco was dancing to his own tune while the Washington crowd went about not paying much attention to what he was saying.
And what he had to say was fairly significant, because DeMarco was single-handedly reinventing the federal housing finance system by creating a brand new entity that may inherit the realm of the government-sponsored enterprises while, in his mind, 'building a new secondary mortgage market infrastructure.'
'Our objective, as we stated last year, is for the platform to be able to function like a market utility, as opposed to rebuilding the proprietary infrastructures of Fannie Mae and Freddie Mac,' DeMarco said. 'To make this clear, I expect that the new venture will be headed by a CEO and chairman of the board that are independent from Fannie Mae and Freddie Mac. It will also be physically located separate from Fannie Mae and Freddie Mac.'
I am sure that DeMarco also has opinions on the wallpaper design for the new entity's office, but he didn't get that far. In fact, he kept a lot of details out of his speech – most notably, how much it will cost. However, he was certain who was paying for it, noting that it would be 'initially owned and funded by Fannie Mae and Freddie Mac.'
Fannie Mae and Freddie Mac, of course, are owned and funded by the American taxpayers, and these rickety operations have absorbed more than $190 billion since they were placed into conservatorship in 2008. DeMarco did not mention what will become of them, although it should be noted that the FHFA hired PricewaterhouseCoopers LLP last year to create contingency plans for taking the government-sponsored enterprises into receivership.
DeMarco is the only leader in the federal power sphere who is actually talking about the future of the housing finance system. On Capitol Hill, Rep. Jeb Hensarling, R-Texas, is using his chairmanship of the House Financial Services Committee to run a public inventory of the faults of the Obama administration and the Federal Reserve, albeit without offering constructive ideas on how to fix their shortcomings. The Federal Reserve leadership is too busy printing money to pay much heed to this, while the president would rather read sour partisan jokes off his TelePrompter at campaign-style rallies than sit down and engineer a coherent solution for the housing finance system crisis.
Thus, DeMarco is Washington's answer to the solo dancer in the Harlem Shake videos. Whether the rest of the crowd joins him for his dance remains to be seen. Though not unlike the belated swinging in the second half of those zany online videos, it would be fun to see something resembling frenetic movement on this long-stagnant subject.
– Phil Hall, editor, MortgageOrb
(Please address all comments regarding this opinion column to hallp@mortgageorb.com.)