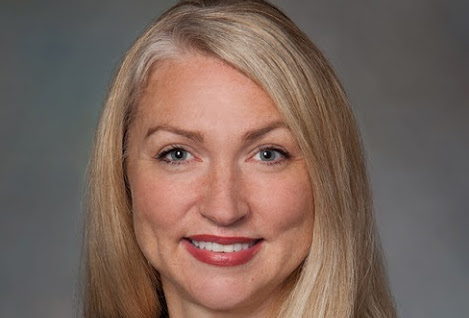 PERSON OF THE WEEK: With more than 4 million homeowners now in COVID-19 forbearance plans and delinquencies on the rise, mortgage servicer call centers are being stressed to the max.
Add social distancing constraints and the need to transition agents to virtual environments to the mix and, for some servicers, it has been an operational challenge.
Although servicers saw inbound call volume peak in April, when the pandemic surged and millions of homeowners requested forbearance plans under the CARES Act, volume remains at a high level. And with positive cases now on the rise in many states including Florida, Texas and California, and more shutdowns imminent, it's possible that there could be an increase in forbearance requests in July.
Last week, the Mortgage Bankers Association reported that weekly inbound call center volume (as a percent of servicing portfolio volume) increased to 7.8%, up from 6.8% the previous week.
Average speed to answer increased from 1.6 minutes to 2.5 minutes and abandonment rates increased from 5.0% to 7.3%, according to the MBA's Forbearance and Call Volume Survey.
So how can servicers manage the increase in volume? To find out, MortgageOrb recently interviewed Elisha Werner, compliance counsel for Opus CMC.
Werner has more than 15 years of experience in legal and compliance related matters in the financial services space. She is responsible for ensuring Opus CMC is adhering to applicable laws and regulations as they relate to risk management, vendor management and contract processing.
Q: How have mortgage servicers been affected by the pandemic so far?
Werner: One of the main challenges servicers are currently experiencing is the upsurge in activity in the call center. We saw a similar situation back in 2008 with many borrowers struggling to simply get through to a representative due to the increase in call volume. With the sudden increase in workloads, servicers will have difficulty managing the influx in call volume while striving to maintain the level of customer service that their borrowers have grown accustomed to receiving. 
Adding another level of stress to mortgage servicers attempting to gear up for overcapacity in the call centers is that servicers and staff have relocated to home offices to comply with social distancing orders, thus forcing companies to solve these newfound issues via remote work plans.
While many companies felt they may be positioned to better handle themselves based on the last event in 2008, they certainly did not foresee these all occurring at one time: Activating a business continuity plan, establishing a remote workforce and assisting a multitude of borrowers that are in serious trouble.
As a result, the companies that did not execute appropriate business continuity planning prior to the pandemic will be forced to play catch up as they struggle with internal recovery and increased call volumes while also modifying systems in place to prevent disastrous threats moving forward.
Q: How can servicers manage the increase in call volume?
Werner: Borrowers are turning to mortgage servicers more than ever for extra support to stay afloat as the outcome of the pandemic continues to take shape. This has encouraged, and in some cases forced servicers to look for solutions that assist and augment staff in underwriting, collections, mortgage servicing and call center activities. Outsourcing call center tasks, including answering calls, discussing loan modifications, and/or providing forbearance documents, can yield huge results.
Whether companies are looking to staff up and manage the growing workload internally, or outsource the responsibilities of the call center entirely, servicers should consider augmenting their workforce in some form to ensure capacity does not become a challenge or issue. Outsourcing the functions of the call center not only allows for speed and efficiency, it can significantly reduce the cost per loan boarded.
For example, servicers can minimize manual entry and the overall time to process loans through the automation of critical tasks, such as document classification and data extraction that utilizes intelligent character recognition (ICR) and artificial intelligence (AI), complemented by a providers' domain expertise. 
Another way to drive productivity and increase efficiencies in the work process is through offshore and onshore capabilities. While mortgage servicers can assist borrowers during normal U.S. business hours, utilizing offshore capabilities provides added efficiency by leveraging individuals with the same skillsets abroad that can work through the night. This essentially gives servicers two full workdays to accomplish more tasks, speed up processes and lower operating costs.
Q: Are there any downsides to outsourcing responsibilities of the call center?
Werner: Mortgage servicers that look to offload certain jobs within the call center may be concerned with maintaining appropriate licensing.  Whether it's mortgage servicing or debt collections, it is imperative to remain compliant with federal and state regulations. 
In some states, in order to have discussions with borrowers about their existing mortgages, servicers must have specific licenses in place. Some states allow these conversations to occur with a simple origination license, while others require a specific mortgage servicing license or a debt collectors license. To offer a broader licensing scale, companies must choose providers that take these rules into account. Doing so further eases the workload on servicers in the call centers.
People, processes and platforms make up the key components of every successful transaction. The toughest part of this mix is finding talented individuals. Servicers alleviate this demand by partnering with a provider that enlists a team of experienced mortgage professionals that offer the most relevant experience necessary to deliver actionable results.
Behind the core management team should be a support group of subject matter experts who focus on industry trends to keep up with best practices, as well as streamlining operational processes. Lastly, clients need a partner that provides a robust, scalable technology solution that not only automates the loss mitigation workflow from end-to-end, but is seamless to implement and specifically designed to address each client's needs.
Q: Any predictions on the future of mortgage servicing?
Werner: The industry is still trying to understand where this market is going to lead us as we prepare for what the future may look like. If it's longer term, maybe some of those loan modifications will come into play as opposed to a shorter-term type of forbearance.
However, as we make accommodations to handle this transition, servicers need to set their clients up for success. This is achievable by augmenting staff to tackle the increase in call volume and providing resources to make the work processes more efficient. During these unusual times, supportive services are no longer beneficial, rather essential.