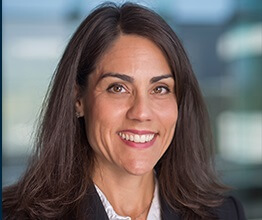 Flagstar Bank and the Fintech Consortium says they are accepting applications for the Flagstar MortgageTech Accelerator Program now through Sept. 30. Qualifying applicants will be selected by Oct. 12, and the program will start Oct. 19.
The accelerator program focuses exclusively on incubating technology startups engaged in developing innovative solutions for the mortgage sector. It is the first and only U.S. accelerator of its kind in the mortgage industry, the organizations say.
Benefits of the program include access to experienced Flagstar mentors, bespoke roadmap design for product acceleration and development, real product-testing opportunities, a 100% online program and access to a wide network of potential customers. Qualifying applicants may also receive seed capital funding, access to investors and expansion opportunities through the FinTech Consortium's global network.
"Our team sees this as an opportunity to share our industry and technical experience," says Jennifer Charters, chief information officer at Flagstar Bank. "We're proud to offer our support for startups working to improve various points in the mortgage value chain."
Since the launch of the accelerator in September 2019, startups Home Captain, Brace and boost.ai have completed the program.
Photo: Jennifer Charters