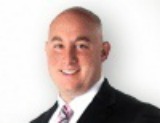 PERSON OF THE WEEK: Frank Virga is a New York-based senior loan officer for Embrace Home Loans, a direct lender for Fannie Mae and Freddie Mac, approved by the Federal Housing Administration and Veterans Affairs, and an issuer for Ginnie Mae operating in 46 states and Washington, D.C. MortgageOrb recently interviewed Virga to discuss how mortgage lenders can better educate, support and meet the needs of millennial home buyers.
Q: Millennials are looking to purchase their first homes but have drastically different expectations from previous generations. How are lenders addressing these new expectations, and what can they do to work better with millennial buyers?
Virga: The largest generation in U.S. history, millennials are now actively seeking to purchase their first homes. There are several factors lenders should consider to support all generations, but millennials have a unique set of expectations. Because millennials are a fast-moving, on-the-go group, lenders must adopt technology that speeds underwriting and expedites document collection to further strengthen customer service.
Lenders must also recognize that a superior customer experience looks different across generations. For example, millennials tend to be tech-savvy and prefer digital services, including online communication and texts. For the baby boomer generation, phone calls may be preferred. Lenders must be able to offer it all – and offer it well.
Q: Millennials are accustomed to having almost instant access to information, and interacting with their lenders and Realtors is no exception. How important is this for them during the home buying process, and what can lenders do to meet this expectation?
Virga: This is critical, especially in a low-inventory market like right now. Lenders and Realtors must be available at the drop of a hat to ensure a borrower's bid is submitted. Today, that is often the one and only opportunity they have.
Clear communication is also key. Millennials and first-time home buyers need to be aware of the process and make sure they're taking the appropriate steps up front, such as obtaining a pre-approval letter prior to bidding on a house. This speeds the process and better ensures the offer not only is accepted, but also sticks.
Q: Most millennial buyers are first-time home buyers and completely foreign to the process. What can lenders do to help educate them?
Virga: Buying a home is often the largest purchase individuals will make, and it can be very overwhelming. Easing millennials' and first-time home buyers' concerns starts with clear and open communication. Along with educating the borrower on the steps to take prior to shopping for a home, such as pre-qualification and approval, lenders must also carefully walk borrowers through the process and perhaps even provide a checklist of documents they'll need, such as W-2s, recent bank statements, pay stubs, etc.
It's also imperative to communicate the status of each step. Let them know what's complete, what's pending and what they'll need next. Avoid surprises, and – this is very important – be patient.
Additionally, lenders should be mindful of the information available on social media and online forums. Millennials tend to form opinions based on independent research and peer reviews, but unfortunately, these reviews aren't always accurate.
Q: What is Embrace Home Loans doing differently when working with millennials that other lenders could learn from?
Virga: We're doing quite a bit. Our "Approved to Move" program provides home buyers with a full approval before they find homes. This is extremely valuable in a low-inventory market. Borrowers are able to make an offer on a home knowing the loan is already underwritten, giving them a competitive edge among other bidders.
We also have a unique underwriting process, our Quick Close 7, which clears a borrower to close in seven business days after a completed application is uploaded to our system. This is ideal for those looking to move quickly – particularly important when working with millennials.
Education is also critical. We offer workshops and seminars geared toward first-time home buyers to discuss the mortgage and home buying process.
These are just a few things we're doing, but perhaps most important is that lenders understand their borrowers' needs and expectations, now and in the future. They must stay relevant in order to remain competitive. Gen Z will be next in line to buy homes, and their expectations could be vastly different from millennials – only time will tell.