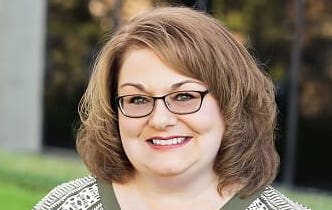 PERSON OF THE WEEK: To cut operating costs, stay competitive and deliver an outstanding borrower experience, it has become imperative for mortgage lenders to deliver a smooth, simple and intuitive online mortgage process – and for that reason, practically all lenders are now investing in e-mortgage technology.
In general, this involves the deployment of a digital "front-end" or point-of-sale solution coupled with an all-digital automated underwriting system and, very often, automated employment, income and asset verification.
A big question for mortgage lenders deploying these new, all-digital mortgage platforms is whether or not they deploy mobile capabilities right from the get-go, or wait and see how consumer uptake goes with a new desktop-only system. Some lenders have decided to postpone the mobile piece due to the high cost and/or a concern that they wont see a rapid return on investment.
Most, however, are adding the mobile piece right at the start of the process – and many POS/LOS providers are now bundling mobile capabilities natively with their systems.
Importantly, once a lender decides that it wants to deploy a mobile experience for borrowers, it must then determine whether it wants to deploy a mobile application or "mobile optimized site."
To learn more about the differences between these two approaches to mobile, MortgageOrb recently interviewed Gena Roach, Web applications system support manager at Financial Industry Computer Systems (FICS), which offers technology for both mortgage originators and servicers. There, Roach spearheads FICS' LPOnline, Xcluso, LoanStat and eStatus Connect Web applications.
Q: First, why are Web apps so important in the mortgage industry?
Roach: Web apps are essential for providing optimal customer service to borrowers in today's digital, I-want-it-now age. According to a recent American Bankers Association survey, 72% of Americans access their bank accounts most often via online and mobile platforms.
Borrowers expect the mortgage process to be quick, easy and transparent, and Web apps make that convenient experience possible. Using a Web app, borrowers can access their loan information online, 24/7.
According to a 2017 JD Power survey of homebuyers, 43% applied for their mortgage digitally in 2017. Web apps allow borrowers to apply for a mortgage 24/7 without assistance from a loan officer. Borrowers can also attach supporting documents online for submission to their lender and view loan documents and the status of their application online.
Thanks to cross-device interaction, borrowers can start their application on a mobile device and finish it on their laptop – or vice versa. On the servicing side, Web apps are a terrific customer service tool, enabling borrowers to view balances, statements and payment history online and make online payments.
Q: What are the advantages of a mobile optimized site versus a mobile app? 
Roach: Optimized websites usually have greater functionality than mobile apps. For example, when you visit your bank's website, you may be able to see and do a lot more than you can on the bank's mobile app, where you may be limited to viewing account balances and making payments.
On a bank's website, a customer may be able to view more detailed account information and take advantage of additional functionality not available on the mobile app. Furthermore, a mobile optimized website is often quicker and more efficient for lenders and borrowers to use.
Borrowers don't have to download an app to access their mortgage information; they just need to visit a mobile responsive website.
Releasing new versions for a mobile responsive website allows the borrower immediate access to the updates. Releasing updated versions of mobile apps is more time consuming. New versions of mobile apps must be submitted to the Apple App Store and Google Play to be granted approval. Upon approval, the update must be made available in the app stores and the borrower must download the newer version to get the changes.
Q: Will mobile responsive websites work on all devices? 
Roach: Whereas mobile apps are specifically developed for a particular device (Apple vs. Android), mobile responsive sites are not device specific and should work easily on all devices (all mobile devices and PC browsers).
Q: How can a consumer tell if the website they're looking at is responsive? 
Roach: If accessing the site via a PC, one can resize one's browser using the small button with a square in it in the top right corner. If the appearance of the text, images and menus changes as the window gets smaller, this site is responsive. If the page looks cut off or images are not fully visible, the site is not responsive and probably won't work well on mobile devices' smaller screens.