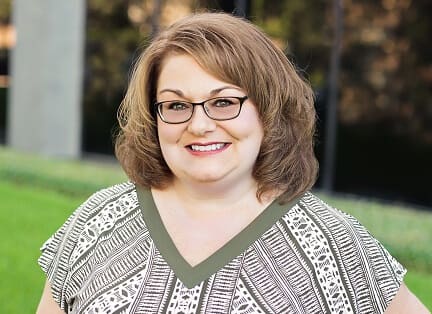 PERSON OF THE WEEK: Gena Roach, the web applications system support manager at Financial Industry Computer Systems (FICS), says web-based tools offer borrowers efficiency and convenience, which equates to saved time and expenses for lenders and servicers.
We caught up with Roach, who spearheads FICS' LPOnline, Xcluso and eStatus Connect web applications, to see where the efficiencies originate.
Q: Why are web applications an essential component of loan origination and mortgage servicing solutions?
Roach: Online services are critical to a successful mortgage operation. According to a 2016 survey by Zillow, more than 50% of home buyers already apply for their mortgage online. Today's borrowers already expect online capabilities from their lenders and servicers, because these capabilities provide greater convenience, 24/7 access to loan information and more control over their lending needs.
Lenders and servicers must offer their borrowers access to web applications to provide a positive borrower experience and ensure their businesses are competitive.
Q: What are the benefits to the consumer/borrower of using a web application for the loan application process?
Roach: A mortgage is one of the largest financial transactions a person will make. Because these transactions require the submission of a large amount of data, completing a loan application can be overwhelming for borrowers.
Web applications provide more efficiency and convenience and reduce stress, as borrowers can complete their applications whenever, wherever, and from any device, as well as gather all of the required documentation at home. They can even save their progress if they need more time to obtain the required information, returning to complete the application later.
Additionally, web applications provide more transparency into the application process, as borrowers can easily monitor the progress of their loans and view their disclosures.
Q: What are the benefits to the consumer/borrower of using a web application offered by the servicer?
Roach: Similarly, web applications deliver a more efficient and convenient servicing experience for borrowers. Perhaps the biggest benefit web applications provide is more flexibility around loan payments. Being able to pay online enables borrowers to submit payments wherever they may be (home, work, vacation) and provides control over when funds are withdrawn from their account, helping to ensure they make payments on time and better accommodating borrowers who receive irregular paychecks.
This is an especially valuable tool when you consider that credit scores are a key component of the ability to obtain future credit at an affordable rate.
Borrowers will also enjoy 24/7 access to electronic statements and notices, payment history and general loan information.
Q: What are the benefits to the lender of providing the borrower with access to a web application?
Roach: On the origination side, lenders can keep borrowers informed without direct phone contact or email exchange, allowing them to dedicate more time to the loan application process, with the goal of getting to closing sooner.
Plus, providing borrowers instant, around-the-clock access to disclosures and other loan information gives lenders an edge over other competitors who may not yet be equipped with this technology.
For servicers, web applications save time and money and provide an effective method of encouraging borrowers to make their payments on time. Servicers will spend less time on the phone fielding basic borrower requests and can save on printing and mailing costs by offering electronic statements and notices.
Additionally, servicers have the means to incentivize borrowers to make their payments early by providing different payment options.
Q: What features should lenders/servicers expect in their web applications?
Roach: Perhaps the most important feature that lenders and servicers should expect from their web applications is seamless integration with the loan origination system or mortgage servicing software.
Tight integration ensures that data automatically flows from one system to another and both the lender or servicer and borrower benefit with access to real-time information.