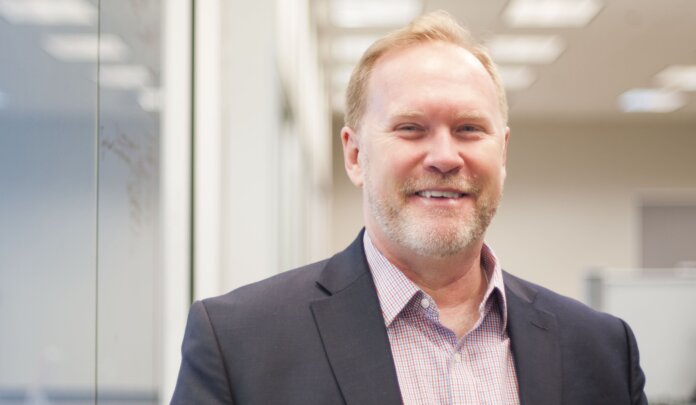 For decades the mortgage industry has moving toward the day when the entire mortgage process is completely digital – that is to say, online and paperless, from application to closing.
However, the path to achieving a true end-to-end "e-mortgage" has been fraught with regulatory and technological hurdles – not the least of which has been the adoption of state legislation allowing mortgage lenders to use remote online notarization (RON) in the process.
Prior to the start of the COVID-19 crisis, 24 states had RON laws on the books that allow for closing documents to be notarized without requiring all individuals to be physically present in the same room, or even in the same state or country. During the past several months, several more states have adopted what might best be described as interim legislation to enable notaries, lenders and real estate agents to use the technology during the crisis, in order to keep deals moving.
The COVID-19 crisis has, in many respects, been the watershed moment in which the entire mortgage lending industry must embrace the e-mortgage – including RON – in order to survive. This crisis will no doubt accelerate the passage of RON legislation across all the states, possibly leading to a national standardized model. To learn more about the essential role RON will play for mortgage lenders now and in the future, MortgageOrb recently interviewed Harry Gardner, executive vice president of e-strategies for Docutech, a First American company and a provider of document, e-sign, e-close, and print fulfillment technology. 
Q: How are lenders utilizing RON to make the closing process easier during the COVID-19 pandemic? What are the obstacles they still face?
Gardner: For lenders, RON has evolved from a "nice-to-have" to a "must-have" technology tool to facilitate end-to-end digital mortgage experiences. Given the sense of urgency to implement social distancing mandates and preferences, lenders are accelerating their adoption of RON technology to deliver a convenient and no-contact experience to their borrowers.
There are a few main factors that determine whether a loan is eligible for RON and managing these can be challenging for lenders. Will your investor purchase an e-note from a RON e-closing in that state? Will the title underwriter insure that loan if it's closed using RON? Will the county recorder electronically record a RON-notarized deed of trust? Do they require that the remote notary is in the same state as the loan? 
While this sounds daunting, fortunately through Docutech's partnership with Simplifile and their deep knowledge of eRecording across the country today, we can provide lenders with intelligent "e-eligibility" on every e-closing, providing confidence on e-recording coverage for RON e-closings.
Q: How many states currently have RON legislation?
Gardner: There are 24 states that have now passed permanent RON laws, with Alaska being the latest – and about half of those have also issued the regulations needed for practical implementation.
Many other states have issued temporary emergency authorizations allowing for RON, or in some cases allowing their notaries to remotely witness ink-signings over an audio/video link.
In fact, when Gov. Cuomo, here in New York State where I live, released one of the very first executive orders allowing remote witnessing of paper and ink signings, I jokingly told some industry friends I was going to call it "RIN," for remote ink-signed notarization, never dreaming that it would actually catch on and become an industry-standard term.
A common misperception is that state law determines whether RON e-closings can be done in that state. In reality, state law only determines whether their own notaries can act as remote notaries. It does not preclude RON e-closings from happening in that state by a remote notary in a valid RON state, such as Virginia or Texas.
So, the question is not, "Does XYZ state allow RON?" The real questions are, "Will my investor buy this e-note?" "Will the title underwriter insure this loan?" and "Will the county recorder e-record the deed of trust?"
In response to the pandemic, Fannie Mae and Freddie Mac have further expanded their acceptance of eNotes from RON e-closings to include 45 states and Washington, D.C.
Q: How would the SECURE Remote Online Notarization Act introduced to Congress in March open the door to a nationwide standard for RON?
Gardner: Legislators introduced the bipartisan Securing and Enabling Commerce Using Remote and Electronic Notarization (SECURE) Act of 2020 in March. The SECURE Act seeks to establish minimum federal standards for RON to create nationwide certainty for lenders, title underwriters and investors.
This act would not preempt or change state laws or impede consumer choice. Like the ESIGN and EUTA laws, the SECURE Act is technology-neutral – it does not favor specific technologies or solutions. It also provides consumer and fraud protections by requiring technology providers to meet a set of minimum security standards.
Unfortunately, the SECURE Act has had trouble gaining the legislative momentum it needs to successfully get through Congress.
Q: What are the key considerations for lenders when thinking about RON?
Gardner: Identify how you will determine the RON eligibility for each loan. Will your investor purchase an e-note from a RON e-closing in that state? Will the county recorder electronically record a RON-notarized deed of trust? Do they require that the remote notary is in the same state as the loan? How will your process determine these answers?
Talk to your partners in title underwriting about how you can work together to support more RON e-closings, and to understand their policies and procedures – especially as these have been rapidly evolving in response to the pandemic. 
Examine the borrower experience during the RON process. Will the process and signing platforms be familiar to the borrower or will they be seeing an entirely new e-signing process?
Ensure that the RON software you are considering supports the security standards established by the GSEs. In some cases, their requirements may go beyond what is required by state RON law.
With the increasing expansion in e-note adoption and e-notarization acceptance, especially RON, and the need to provide borrowers with safe social distancing solutions, now is the time for lenders to adopt integrated e-closing solutions. It's important for lenders to know that there are options to e-closings to enable every loan to be as "e" as it can be.