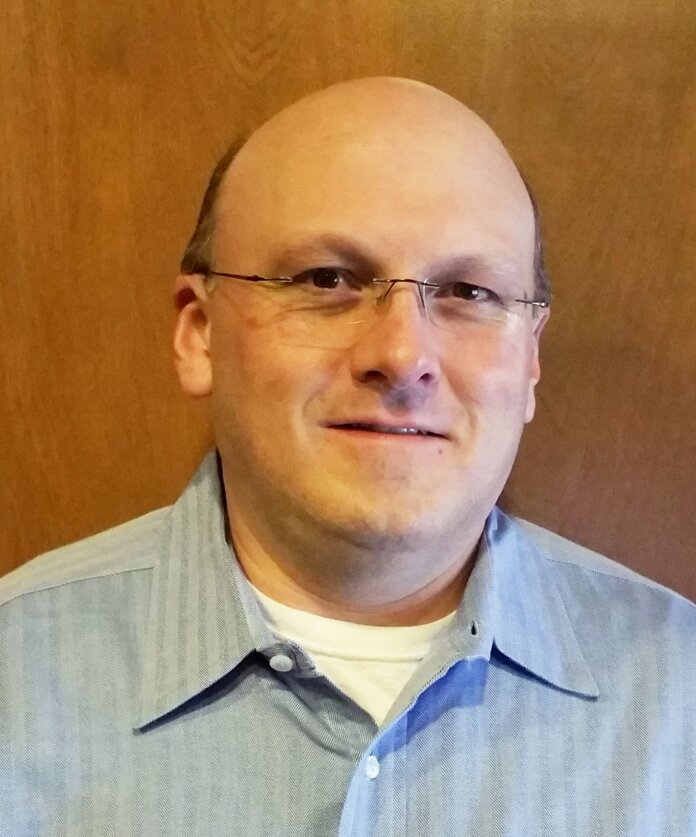 PERSON OF THE WEEK: For nearly 33 years, Dallas-based Financial Industry Computer Systems Inc. (FICS) has been providing flexible, comprehensive residential and commercial technology solutions to the mortgage industry. This includes Loan Producer, a loan origination system (LOS) that can be used to automate the entire origination process, including point of sale, processing, doc prep, tracking, underwriting, closing, funding and secondary marketing. The firm also offers Mortgage Servicer, a loan servicing platform offering tools for automating functions such as escrow administration, collections and delinquency management, investor accounting, payment processing, modifications, year-end reporting, and more.
FICS offers a particularly compelling value proposition for lenders that service their own loans, in that the two core systems are built on the same code, thus making the onboarding of new loans more accurate, reliable and effortless compared with the "mix and match" approach to system integration.
Of course, FICS' systems can be readily integrated with LOS, servicing platforms and ancillary solutions from other leading mortgage software vendors, too. Making this possible is the fact that the firm was a very early adopter of the MISMO data standard, which establishes a common interface approach that makes the integration between systems a lot easier than it would've been in the past.
To learn more about the benefits of using MISMO data sets as a method of translation between systems, as well as what's new in MISMO version 3.4, MortgageOrb recently interviewed Jeff Weinstock, business integration manager at FICS.
Q: What benefits do MISMO specifications provide the industry?
Weinstock: More than anything, MISMO provides a consistent experience across all areas of the mortgage process. By using an industry-wide data standard, lenders and vendors alike eliminate the need for proprietary payloads between partners. In the simplest terms, it enables technology companies to build interfaces that share code between multiple vendors.
For lenders, working with vendors that embrace MISMO standards provides them with the freedom to choose from all compatible service providers that adopt the industry standard and recognize an increase in efficiency. The widespread adoption of MISMO standards by organizations such as the regulators and the government-sponsored enterprises (GSEs) ensures that companies using the data will be able to communicate quickly and accurately with key organizations.
Vendors are also using MISMO's new collaborative tool, MISMO Connect, which is designed to allow MISMO members to work together more effectively. MISMO Connect replaces previous tools and will be the official repository for MISMO documents and workgroup activities.
Q: How are the specifications decided upon?
Weinstock: The specifications are built as part of a collaborative development process. MISMO has published a Development Process Document that provides guidance for the process by which model changes are reviewed and approved.
The process is a collaborative one, and any changes require the input and approval by multiple voluntary MISMO workgroups. Subject matter experts from all areas of the mortgage industry provide insight and recommendations, and final approval of the standards is based on a vote of current MISMO members.
Q: What were the latest changes to come out of MISMO 3.4? What is still to come?
Weinstock: MISMO 3.4, which was released this past spring, laid the groundwork for many of the major regulatory changes coming in the next two years. The new standards support the Consumer Financial Protection Bureau Home Mortgage Disclosure Act rule, which goes into effect in 2018, and the GSE Uniform Loan Application Dataset and Uniform Closing Dataset (UCD), which begin in late 2017.
The data standards also provide the framework for supporting the TILA-RESPA Integrated Disclosures rule "fee types" and credit reporting of trended data. The credit reporting of trended data will provide a more granular view of a borrower's credit behavior, allowing the lender to see how a borrower managed his or her credit accounts over a period of time. The lender will be able to leverage the additional information to predict future behavior and risk.
Q: How has FICS incorporated these latest changes, and how will it work with MISMO moving forward?
Weinstock: FICS has long been an ardent supporter of MISMO, and our company has built its integration process around the MISMO data sets. Currently, we are working on the UCD for the GSEs, which will roll out early next year, well in advance of the third-quarter deadline.
We've also built a document services interface that utilizes MISMO 3.3, with extensions for lenders and partners working in 3.4. This interface creates a seamless integration with multiple document service providers, including DocMagic, DocuPrep and ComplianceEase, among others.
The MISMO data standards provide a vendor-neutral approach to all of our interfaces, including credit reporting, flood determinations, mortgage insurance, title, property valuations, loan delivery and many others. We can work with nearly any firm that uses the MISMO data specifications – and our clients benefit from this in their daily processes.