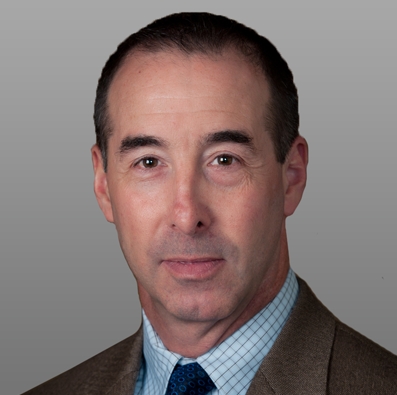 PERSON OF THE WEEK: John Levy is executive vice president of IMM, a provider of e-signature solutions to the mortgage industry. MortgageOrb recently interviewed Levy to learn more about how adoption of e-signature technology is driving the company's growth and what the final barriers are to achieving a truly end-to-end e-mortgage.
Q: IMM has had a significant presence in the banking and credit union space for many years; how are your services now relevant to the mortgage industry?
Levy: IMM is serving the mortgage industry in a few ways. We recently launched our eLoan Services, enabling financial institutions to more fully engage qualified borrowers by allowing them, through a self-service online experience, to modify the terms and/or interest rates of adjustable-rate mortgages based on predetermined parameters.
Additionally, mortgage companies today are leveraging the core delivery capabilities of our e-signature solution throughout the mortgage process and to meet strict document requirements – including those established under the Consumer Financial Protection Bureau's new TILA-RESPA Integrated Disclosures (TRID) rules. IMM's e-signature functionality, combined with our workflow capabilities, streamlines and accelerates processes. Plus, transactions are faster when borrowers can e-sign, allowing financial institutions to more easily meet the delivery requirements by having consumers transact remotely from their homes and then automatically route documents to their appropriate next step.
Q: How close do you think the mortgage industry is to executing true, fully electronic mortgages? What else needs to happen for this to come to fruition?

Levy: I believe the industry continues to make progress toward this goal. There is a lot involved with completely electronic mortgages; you must consider the notary, recording the deed of trust, etc. Right now, there is really the only one viable electronic recording repository option. Although we haven't seen an abundance of mortgages closed this way, the industry is certainly getting there. Even if not every document can be completed electronically, the lion's share is now electronic.
At IMM, we hope to support fully electronic mortgages becoming a more common, less complex occurrence through our automated workflows and electronic, remote signing capabilities.Â
Q: Consumers are now demanding more control of their mortgage and financial transactions. Is IMM seeing this, and how are financial institutions accommodating consumers' growing desires to be in the driver's seat?
Levy: We have certainly seen consumers' desires for control and visibility, especially in the mortgage industry and the loan process. This drove our desire to develop a loan retention service that empowers consumers to make personal financial choices to initiate a reduction in existing-loan payments, which serves both the financial institution and the consumer. Consumers want to do as much as they can independently – on their own. Our eLoan Services provide financial institutions with a solution that allows their borrowers to explore available loan modification scenarios, adjusting various loan parameters to evaluate different combinations of loan terms.
Forrester Research has reinforced the notion that consumers desire control over their transactions, estimating that the electronic signature market is seeing an average annual growth rate of 53%, with transactions estimated to grow from 210 million in 2014 to 700 million in 2017. This is a huge testament to consumers' demands for convenience, control and quick loan turnaround time, making the creation of fully self-service environments critical for financial institutions. Â
Q: Now that we are a month out from the Oct. 3 implementation date for TRID, how do you think lenders have adapted, and how do you see them continuing to adjust their practices?
Levy: We have seen financial institutions make an exceptional effort to meet deadlines, and they continue to refine their processes to ensure guidelines are met. As a vendor partner to many institutions, we are very impressed with how well lenders have adapted to new regulations in such a short amount of time.
Q: What technologies are most important for lenders to implement in 2016 that they might not yet have?
Levy: Omni-channels – including, most importantly, the self-service channel – will be vital for lenders to implement in 2016 for their widespread benefits. They allow consumers to initiate and execute transactions, which not only empowers the consumer, but also leads to faster overall timelines for all parties. Self-service technologies will continue to be critical for both customer attraction and retention; even if consumers do not take advantage of every option made available, they appreciate knowing they have choices at their fingertips.