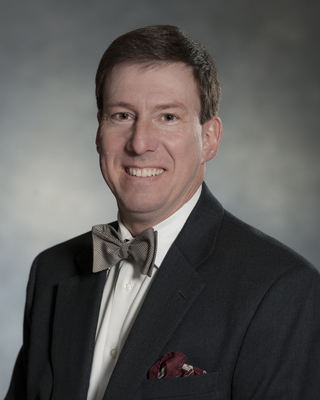 PERSON OF THE WEEK: Jonathan M. Herman is a trial lawyer and a partner with Dallas-based The Middleberg Riddle Group, a regional law firm with a robust mortgage banking practice. Herman serves as chief litigation counsel within the firm's specialized practice group, MRG Document Technologies, a provider of mortgage documents, fully compliant in each of the 50 states, through its Web-based document preparation system.
MortgageOrb recently interviewed Herman to learn more about his views on upcoming legal issues in 2015 and MRG Document Technologies' 'from computer room to courtroom' philosophy.
Q: This year looks to be another year of huge compliance burdens for the mortgage lending community, particularly considering the Aug. 1, 2015, deadline for the Consumer Financial Protection Bureau's integrated disclosures. What do you think are the most pressing issues related to the implementation of these new rules?
Herman: I don't believe there is a single item that takes precedence; rather, it is the cumulative effect of compounding regulations that is the mortgage lending community's greatest challenge. It used to be that statutes and regulations would be issued piecemeal, with time available for implementation and adaptation. Now, it requires a huge effort, and an equally large expense to absorb, test and implement each regulatory edict.
For example, it is extraordinarily burdensome for a lender to implement best practices on fair lending matters, concurrently implement best practices on loan officer compensation, concurrently implement vender management rules and so on. Just when you believe one compliance issue has been successfully absorbed within your organization, another will get issued, sometimes on the same subject matter. Although larger lenders may have an easier time with their existing infrastructure, the daily compliance pressure on management of lenders of all sizes is heavy.
Q: Can technology make a lender's compliance efforts any easier?
Herman: Absolutely, but only to a point. A loan origination system (LOS) feeds data to a mortgage document preparation system, which should seamlessly ingest that data and run continuous, multiple, compliance tests, both on the document content and on the embedded calculations. But the greatest LOS and mortgage document system will always fail real-world compliance tests if the underlying programming logic becomes out of date, even by hours.
To illustrate, MRG Document Technologies is a practice group within our law firm. Our lawyers constantly scrutinize newly issued state and federal statutes and regulations to ensure that the multiple redundant tests that occur within our document preparation system are in-step with today's regulation, not yesterday's. Where appropriate, document changes are inserted in real-time, which is the beauty of our dynamic system.Â
In our view, mortgage documents are our work product – it has to be right because we defend it from the computer room to the courtroom. That is where the quality of intellectual capital must exceed the quality of programming. Technology will aid in compliance efforts, but the human intellect and continuous review by trained eyes remain essential.
Q: The issue of whether a lender can be held liable for discriminating on the basis of race or ethnicity, without any evidence that the lender actually intended to discriminate, is heading to the U.S. Supreme Court. What are your views on how Fair Lending Act laws will affect the mortgage community?
Herman: On Nov. 7, Judge Leon, of the U.S. District Court for the District of Columbia, issued a rather colorful opinion that vacated the U.S. Department of Housing and Urban Development's (HUD) Disparate Impact Rule, under which a lender could be found liable for violations of the Fair Housing Act based on statistics alone.
Casting HUD's efforts to impose disparate effect liability as 'wishful thinking on steroids,' the court left no doubt that HUD's Disparate Impact Rule was, in Judge Leon's view, completely inconsistent with the Fair Housing Act.
The U.S. Supreme Court is expected to take up the matter in another case this term. Yet regardless of whether the Supreme Court accepts Judge Leon's reasoning, or that of HUD, I have always maintained that data drives the lender's defense to a Fair Housing Act claim. That data includes my review of the 'Three Ls,' namely 'loan data points' (core statistics concerning the loan obtained from the document preparation system and loan origination system), 'lender data points' (matching closed loan data with purchased loan data) and 'location data points' (superimposing geography upon the first two L's to 'trend' the data and look for outliers).
In other words, whichever way the U.S. Supreme Court rules will not materially affect the manner in which I defend these claims – to offensively use client data points in a way to advocate that either no Fair Housing Act violation occurred or that the effect is different from that which is asserted by the government.
Q: In closing, what is the most critical piece of information that you can give to our readers to meet these challenges?

Herman: Each of our respective businesses has core competencies, things we do exceptionally well and things for which we must seek outside help. The most important suggestion that I can make is to be choosy with your vendor relationships – whether it is an LOS, a document provider or even a law firm, be sure to partner with someone who has both the capacity to understand your business' unique, regulatory challenges and (most importantly) be willing to defend their own deliverable from increasingly vigilant regulatory oversight.