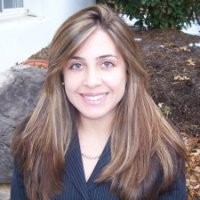 PERSON OF THE WEEK: Karim Davis is an operations manager for Churchill Mortgage in Herndon, Va. MortgageOrb recently interviewed Davis to get her views on the current state of the mortgage industry, including what mortgage lenders can do to target millennials and capture more business.
Q: Right now, the mortgage industry is "______." How would you finish that sentence?
Davis: I think the industry is more mature than it's ever been – meaning there are a lot of newer and more consistent regulations that are providing a very strong framework for the industry as a whole. The industry has come a long way in the past few years. For instance, the Consumer Financial Protection Bureau's new TILA-RESPA Integrated Disclosure (TRID) rules have added some necessary details to make mortgage reviews stronger. This not only changes the way lenders manage the process but it also changes the way consumers view the process.
Certain roles on the front end of the process now have a higher level of responsibility, which can create challenges for lenders if they're not prepared. But, I think once the industry gets used to the changes, lenders will not see as many silly mistakes as they did in the past.
Now, if a mistake happens, a lender must own it. Today's reality is that if a lender does its job up front and correctly the first time, there will not be any issues. In addition to more accountability, the new guidelines have also created a greater amount of consistency in workflows.
Q: There has been a lot of discussion about how lenders should develop marketing strategies that cater specifically to millennials. From an operations standpoint, are there similar adjustments?
Davis: From an operations standpoint, the industry has done a very good job of adjusting to the technological needs of the millennial segment. Not too long ago, lenders relied on traditional phone and mail services. That was it. Now, borrowers are more tech-savvy and lenders' operations have adopted new ways of electronic communications to cater to them. The mortgage industry usually takes a little longer to catch up with technology, but I think it is getting there. We have electronic signature capabilities, and documents can be signed in a much timelier manner.
Of course, these changes mean that lenders have to become better at recognizing the borrower's preference. The business has become more interpersonal, and lenders today have to work with borrowers individually and not view everyone as just another file. Not every millennial will prefer technology at every turn, just as not every person over 50 will rely on paper-based processes. Operations are also getting better in terms of allowing the borrower to get a status and provide documentation without too much of a hassle. Overall, the technological advances have placed a higher emphasis on the ability to connect with borrowers, which impacts every area of our business.
Q: A recent survey by Bankrate.com showed that one in five middle-aged Americans who don't own a home believe that they're locked out of the market due to credit scores. What influence, if any, can lenders have on changing this perspective?
Davis: I think that this statistic highlights the tremendous opportunity for lenders to make education a higher priority. Lenders should dedicate more resources to educating the public – not just prospective borrowers – on the multiple paths to debt-free homeownership. Outreach can be catered to help individuals see which program makes the most sense for their unique situation – which might help them see that they're not actually locked out of homeownership at all.
Automated underwriting might exclude a prospective borrower, which is why it is important for lenders to evaluate each situation with a common sense approach. In some cases, it may be in the prospective borrower's best interest to wait to purchase a home. In this scenario, the lender has the opportunity to, then, provide guidance on what that person should do and how long it will take to address their situation. Everyone is different and has circumstances that must be considered – educating borrowers takes patience and time to understand what those circumstances are.
Q: What should lenders be most excited about for the remainder of 2016?
Davis: In a word: change. Granted, some of the change has not been received with open arms, despite being made to benefit the industry.
I have a very positive outlook for 2016 because there is so much more consistency and transparency thanks to TRID and because of the industry's willingness to leverage new and emerging technologies. We're in an era of change, and I believe that these things will strengthen the industry, helping it grow and mature throughout the remainder of this year.