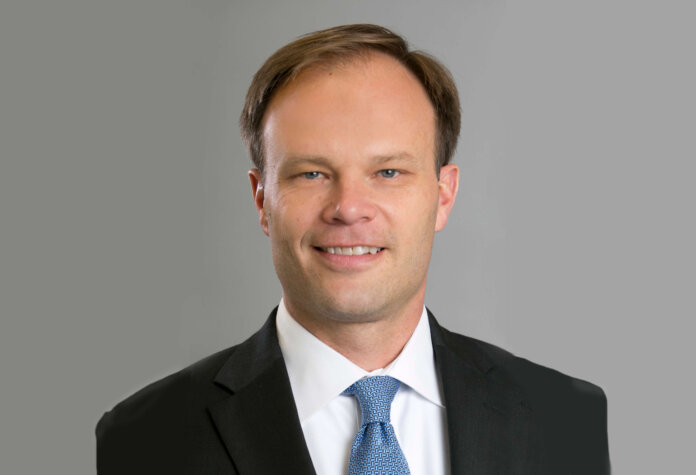 PERSON OF THE WEEK: Mortgage lenders are scrambling to prepare for the next version of the Consumer Financial Protection Bureau's (CFPB) TILA-RESPA Integrated Disclosures (TRID) rule, which was finalized in July 2017 and takes effect Oct. 1.
The new version, dubbed by some in the industry as "TRID 2.0," clarifies some gray areas of the original and is the result of the mortgage industry working collaboratively with CFPB officials to improve the complex rule. As such, the changes are largely positive, however, they do require that lenders make some changes to their software systems.
Among the key clarifications are further definition as to what "no tolerance fees" means; clarification of how the disclosures work when applied to construction loans; and how re-disclosures work after rate lock. The bureau also issued a fix for the so-called "black hole" problem that had prevented lenders from re-setting fee tolerances when a closing disclosure (CD) has been issued prematurely.
To learn more about what lenders have been doing to prepare for the changes and what the impact will be on the industry and consumers, MortgageOrb recently interviewed Karl Dahlgren, managing director of BAI, a nonprofit independent organization that delivers actionable insights to the financial services industry.
Q: What are the purposes of the TRID changes this year?
Dahlgren: In October 2015, the first iteration of TRID took effect, which integrated the Real Estate Settlement Procedures Act (RESPA) and Truth in Lending Act (TILA) disclosures and regulations, under the Know Before You Owe (KBYO) mortgage initiative. Two years later, the CFPB issued amendments to TRID that will go into effect this year, impacting loan applications received on or after Oct. 1, 2018.
The reason for these amendments is that, although a few years have passed since the initial ruling has gone into effect, many lenders and service providers still experience confusion about compliance with the rule. The updates are a result of common questions and concerns about disclosures in the period after the original TRID ruling.
The CFPB will likely continue to publish additional amendments and clarifications in the future to address any confusion in the industry regarding unique situations requiring disclosures. As lenders address a myriad of scenarios related to disclosures, they should view this ruling as a tool to provide clarity for some common questions, instead of a comprehensive guide.
Q: How impactful will these updates be to the industry, to individual organizations and to borrowers' experiences?
Dahlgren: The ultimate purpose of both TRID rulings is to provide transparency to consumers through closing documents, which have traditionally been viewed as complex and difficult to understand. Through TRID, the industry is making steps to create more clarity for consumers, all in an attempt to serve customers better. The way in which lenders explain closing fees and provide additional time for consumers to review closing documents is one aspect of how the industry is striving to educate consumers.
These updates build on the original TRID regulations, which were developed to help create a culture of responsible borrowers. By creating open communication around title and escrow fees, appraisal costs, draw or inspection fees, and any other fee disclosures, lenders are able to serve customers better and build relationships based on trust. While more time is required to revise documents during the process, lenders have an opportunity to reshape consumers' opinions in a positive way about the lending industry and provide them peace of mind about their loans. In time, these disclosures will help create a new generation of informed, empowered borrowers.
Q: How do lenders ensure their employees and organization are compliant with these changes?
Dahlgren: Ideally, a culture of compliance is proactive, instead of reactive, preparing for the changing TRID requirements with ample time to educate employees and address concerns in advance. Handling these situations correctly is crucial to remaining fully compliant and keeping borrowers' trust in the long term.
Under the new disclosure rulings, lenders continue to experience complex situations that require careful interpretation. A comprehensive understanding of how TRID impacts day-to-day activities is essential during this transition to the new requirements brought forth by the amendments and clarifications. This can include providing focused training opportunities, such as scenario or role-based courses.
From a birds-eye perspective, lenders need to ensure that the company's culture holistically addresses and embraces the industry's ever-shifting regulatory environment. Instead of viewing regulatory change as a potential burden, leaders should encourage employees to view change as an opportunity to better serve customers, which in turn helps to foster a culture focused on responsibility, rather than fear.
Q: How do lenders stay nimble and flexible to make sure they're ready for any future changes to TRID and other regulations?
Dahlgren: Focused and role-specific training is crucial to creating a nimble organization. Many mortgage leaders have a tendency to view compliance training with a check the box mentality, instead of embracing the opportunity to have employees gain valuable information that can make them better at their jobs. In reality, when executed properly, training is a way to improve processes, build a better workplace and provide superior customer service.
When addressing the upcoming TRID amendments, leaders should position training in such a way to motivate employees to get the most out of the curriculum. Instead of placing unrealistic expectations on employees, provide useful tools to aid in the learning process, such as role-based courses, which provide the need-to-know information on regulations such as TRID for a specific role in the organization.