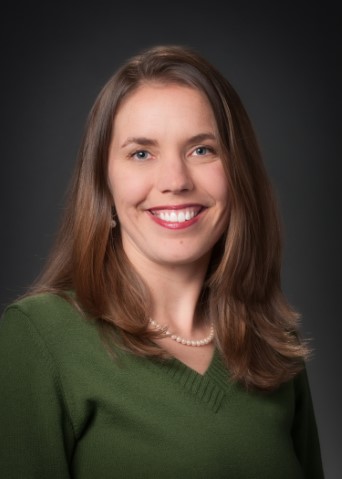 PERSON OF THE WEEK: Katharine Loveland is executive vice president (EVP) for software delivery and professional services at Accenture Mortgage Cadence, a provider of technology and data solutions to the mortgage industry. Loveland and her team are responsible for overseeing software delivery, professional services, solution architecture, base configuration and strategic engagement for Mortgage Cadence. MortgageOrb recently interviewed Loveland to find out more about her transition into her new role, as well as what is driving Accenture Mortgage Cadence's recent growth.
Q: Although you've recently taken on an executive role with Mortgage Cadence, you've been with the company for some time now. Can you tell me a little bit about your background?
Loveland: That's correct. From 2013 to 2015, I led our dynamic team of strategic engagement managers, defining the department and working closely with professional services to develop new and repeatable processes to streamline customer implementations and engagements. As a result, we were fortunate enough to experience a record number of go-lives in 2015.
Prior to Mortgage Cadence, I worked for Alonhill, a mortgage due diligence company. There, I held both operational and sales roles. I also played four years of professional basketball before that and received my master's in business administration from the University of Denver and bachelor's degree from Dartmouth.
Q: I understand you had a record number of go-lives in 2015. What do you think led to this?
Loveland: It was a combination of having the best team, a dedication to high-quality delivery and a true partnership approach with our customers. We always form real partnerships with our customers so that there is a mutual understanding and the ability to learn from each other; they trust our delivery approach, and we trust their approaches to their business processes. These are the building blocks, we believe, to successful long-term partnerships.
Q: Because you recently took over as EVP for software delivery and professional services, tell us about your vision for your department and team.
Loveland: I believe there is always room for improvement. This year, I have my team focused on further streamlining our implementation processes. As part of this, we will focus on delivery, consistency, repeatability and transparency. With the great success we saw last year, it is important we constantly look to better ourselves and our processes, and this is just one area of the company that will see focus.
Q: Given that you work with lenders on a daily basis, do you have any industry predictions based on trends you are starting to hear from lenders?
Loveland: Everyone is certainly relieved to have gotten through the Consumer Financial Protection Bureau's TILA-RESPA Integrated Disclosure (TRID) rule. At the same time, however, our customers are turning their attention to the new Home Mortgage Disclosure Act (HMDA) reporting rules. Though certainly not as big as TRID, lenders must begin thinking about it sooner than the effective date to ensure all loans are compliant after the rule goes into effect. As a partner to our customers, we plan to host educational webinars on the new rule and keep our customers posted on system enhancements to help them meet these new obligations.
Despite this regulation, lenders are taking a few months to first focus on their businesses and look toward the all-digital mortgage – something we've helped enable for our customers for quite some time. In addition, I've seen a great deal of our customers expressing greater interest in home equity and correspondent business than in quite some time. Fortunately, our technology is capable of meeting these needs, so as our customers expand their businesses, we plan to be there to meet their ever-changing needs.
Q: The lending landscape is constantly shifting. What do you see the best lenders doing now to help prepare for that future?
Loveland: I've seen lenders assessing their target operating models, challenging their business practices, and evaluating if their current loan origination systems are providing them with the scalability, efficiency and security they need to remain relevant and thrive in the industry. Cloud-based mortgage technology companies are certainly poised to help meet these demands – not to mention that borrowers of all ages are increasingly demanding an all-digital origination experience. Times are changing – so, too, must technology providers.
One way we are ensuring that we meet our customers' needs is through Ascent Virtual, which supplements our annual user conference. This year-round initiative is designed to engage our customers in our development efforts. It takes the form of webinars, surveys, one-on-one conversations and other user forum-like outlets to create a bidirectional communication channel between us and our customers, specifically related to product road map initiatives. Mortgage technology providers must be able to meet the needs of lenders now and in the future, and this is just one way we are ensuring we continue to do just that.