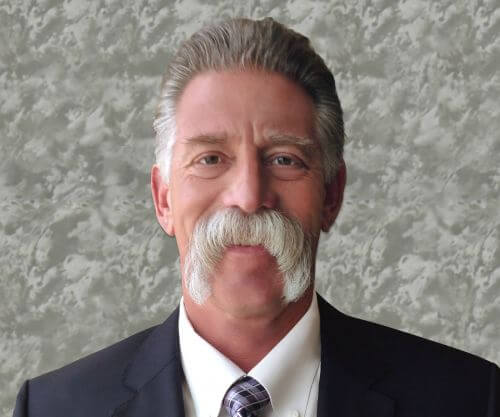 PERSON OF THE WEEK: Keith Guenther is CEO and founder of USRES and RES.NET, offering real estate owned (REO) disposition, default valuations services and technology to the mortgage banking industry. MortgageOrb recently interviewed Guenther to learn more about how the valuations and REO disposition space has changed over the last 25 years and how certain aspects of the business have changed.
Q: USRES is approaching 25 years in the valuations and REO disposition space. What did you do before starting the company, and how did USRES begin?
Guenther: I actually began my career as a real estate broker and active agent, so I was invested in the industry even before founding the company. I gained insight into how real estate transactions could be handled differently and result in more efficient outcomes for all parties, especially on the default side. I was lucky enough to have the opportunity to form USRES and formulate my experiences into change. From the beginning, I enlisted professionals who were deeply rooted in the mortgage banking and real estate industry.
A key to our early success was identifying and partnering with strong industry leaders who understood the nuances of the default space and the needs of our growing client base. My background has enabled me to lead USRES with a unique perspective and to truly understand how the changing industry impacts financial institutions, borrowers and real estate professionals.
Q: What personal values have you brought to your business, and how have they allowed you to persevere while many other companies have come and gone?
Guenther: In any company, in any industry, integrity starts at the top and trickles down to management and staff at every level; accountability and dedication to our clients through our work has to start with me. Customer service can be easily overlooked in any industry, particularly when stressors prevail.
From my perspective, it's not okay to simply chalk up poor service to "everyone's busy." Remaining accessible to clients is a cornerstone for our business and to which I largely attribute our long-standing client relationships. On the valuations side of the business, our dedication to customer service is reflected in our hands-on approach to auditing. Each order is reviewed by our in-house staff of licensed and certified appraisers. This is further illustrated by the RES.NET account managers, who are always available to answer questions or fulfill system customization requests.
Q: How have you seen the valuations and REO disposition space change over the last 25 years?
Guenther: One of the most significant changes over the past 25 years has been the evolution and application of technology. Automation shifted from a luxury to a must, especially as the industry worked to rebound from the economic downturn. Managing the increased regulatory requirements, especially those relating to consumers and vendor oversight, without sophisticated systems to monitor and control processes and uphold policies is possible today because of the advancements in technology. Lenders are operating under more pressure, but they also have more resources available than ever before to provide accountability and promote visibility.
Q: What appears to be your clients' biggest challenge today?
Guenther: As technology evolved, mortgage companies implemented multiple systems to manage different aspects of their businesses or their processes. However, over time, this resulted in a web of fragmented technologies for them to manage. We see our clients desiring today to consolidate systems and identify technology partners and service providers capable of solving not just one business need, but multiple.
The cost to maintain vendor relationships also continues to pose a challenge for mortgage companies. To justify these hurdles, companies need more from every vendor. For instance, as an REO provider, our clients also need us to do property preservation work. We also see companies requiring their valuation providers to offer broker price opinions, appraisals, desk reviews and inspections. Based on these challenges, vendors absolutely have to expand and offer a wider breadth of services. Otherwise, mortgage companies will find themselves restricted to current business channels and slow to adjust when opportunities to expand present themselves.
Q: What aspects of your business have you changed over time?
Guenther: The industry looks very different from how it did 25 years ago. As the industry's need for technology and automation grew, adding RES.NET and each of its various platforms became a vital component to our business, giving clients a one-stop-shop by operating in unison with the valuations services we were already providing. Over time, we have expanded RES.NET to cover all stages of the real estate lifecycle and to serve as a tool and a resource for all parties – lenders, borrowers, agents and attorneys – and each third party involved.
When it comes to technology, what mortgage companies need more than anything else is flexibility. When technology providers entered this space, companies generally chose one of two routes: They either purchased a one-size-fits-all system or one customized to only them. Both routes had their advantages; but over time, limitations of custom-designed systems became apparent. Many companies came to find their one-of-a-kind systems quickly became stale; upgrades or alterations based on a company's specifications required significant and costly coding changes. Enterprise models are more capable of adapting to our changing industry needs while offering client-specific configuration tools.
In a continued effort to cover the entire real estate cycle, we have also expanded the scope of USRES to become a nationwide appraisal management company and to provide origination appraisals in addition to default appraisals.
Q: What is next for Keith Guenther, both personally and professionally?
Guenther: I am proud of USRES' longevity and largely attribute it to the organization's ability to remain focused on its core values. As USRES reaches further into the origination space, we will continue to serve the default industry and emphasize sustainable, measured growth. On a personal level, I take pride in community outreach programs, and my own commitment is to be a good steward. Specifically, I am honored to be able to work regularly with Fred Jordan Missions, which provides vital services to people in Los Angeles' inner city, and volunteer as coach and referee for children's sports leagues. As a husband and father, it is important for me to take time outside of the busy role as a CEO to serve my community, and I encourage our employees to do the same.