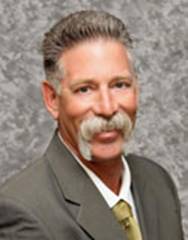 PERSON OF THE WEEK: Keith Guenther is CEO of residential valuations solutions and services provider USRES and its technology business, RES.NET. MortgageOrb recently interviewed Guenther to learn more about the regulatory challenges currently facing appraisal management companies (AMCs), including the challenges presented by the new requirements under Regulation B of the Equal Credit Opportunity Act (ECOA).
Q: What are your customers' most significant challenges today? Regulations? Managing vendor relationships?
Guenther: The current lending environment presents a number of business challenges for our customers, whether they are large banking institutions or local correspondent lenders. Regulatory oversight and new process requirements imposed by multiple agencies have proven difficult for both internal and external, third party processes. Initiatives from Dodd-Frank and Fannie Mae lender letters, as well as Consumer Financial Protection Bureau (CFPB) requirements continue to be released and in-turn, our customers continue to have the enormous task of adapting quickly to new guidelines and rules for business practices.
Staying ahead of the curve with the anticipation of additional regulations is the bigger issue at hand, while still effectively managing business operations and fiscal responsibilities; however, this is difficult when much about the future regulatory environment is still unknown. Additionally, the management of vendor relationships presents significant obstacles for our clients. They must ensure proper staffing, Uniform Standards of Professional Appraisal Practices (USPAP) certifications and due diligence procedures are in place. When it comes to working with vendors, our customers have to do much more homework on the front end before engaging a third party and must maintain transparency and strong communication throughout the relationship.
Q: How does USRES' owning its own technology company – RES.NET – benefit your customers?

Guenther: This technology has benefited USRES customers for more than 11 years and is continually adapted according to the changing real estate industry. By owning RES.NET, USRES is giving them access to a single source provider for both expertise in valuations and the technology piece to run efficient, compliant operations.
USRES uses this cloud-based technology platform, which was created in 2003, to manage and process valuations of distressed assets. RES.NET provides our customers an all-encompassing suite of servicer technology including REO and short sale applications and valuation solutions for servicers, investors, hedge funds and asset management companies.
Q: What is the role of AMCs in the market today?
Guenther: AMCs play a crucial role in today's market as an external, third party intermediary between lending/real estate professionals and appraisers. The AMC removes the administrative tasks from a lender and assumes the responsibility of recruiting, vetting and continually maintaining appraisers serving a number of geographic areas with varying collateral property competency.
The AMC will also engage appraisers best suited for the particular assignment parameters based on the customer's guidelines and standards as well as complete multi-level comprehensive quality control audits to ensure consistency, reliability and adherence to guidelines. Each of these processes offers a number of safeguards to the lending institution, such as removing potential liability related to the violation of appraiser independence rules and subsequently, USPAP standards – while also streamlining the appraisal process. Additionally, the service provided by an AMC can significantly decrease overhead for independent appraisers by limiting the number of full time employees they need to handle the appraisal ordering, follow up and review processes.
Q: What new challenges will AMCs face in 2014? What is your company's strategy for growth?
Guenther: Throughout 2014, AMCs will continue to face challenges remaining compliant with current and proposed rules while finding ways to incorporate these changes into their daily operations. Recently proposed rules for minimum requirements for AMCs will also be a major topic this year, as they have the potential to create new guidelines for many areas, from vendor selection to reporting to even investigations of AMCs.
USRES' strategy has always been to remain proactive – we continually educate and train our staff and hand selected appraiser panel on new and proposed requirements. With this continual focus, we can anticipate changes and implement any necessary processes or technology adjustments immediately.
In terms of growth, our strategy is to exceed our current customers' expectations for service and compliance while identifying new opportunities to solve valuation challenges for prospective customers. Certified appraisers and licensed, in-house appraisers work daily to ensure the RES.NET platform continually evolves to meet customer needs – for instance, our recently developed Valuation Portal is unique in the market, keeping all parties involved in the valuation process informed while delivering better quality data.
Q: How much have the amendments to the ECOA rules regarding valuations impacted the industry so far? Are there challenges with regard to the new disclosures and timelines – and what impact has the new set of rules had on the use of AVMs?
Guenther: The recent amendments and revisions to the ECOA regulations have had significant impact on today's lending industry. Many USRES customers have committed substantial amounts of time and resources to comply with the disclosures and timelines associated with Regulation B of the ECOA, which requires creditors to provide applicants free copies of all appraisals and notify them in writing that these appraisals will be delivered promptly. Therefore, timeliness will play a critical role in staying compliant while maintaining a transparent relationship with the consumer.
The disclosure and delivery of valuation products to the consumer may at times have adverse results based on final credit issuance or denial. The consumer may question less than favorable results at which point, specific responses to educate him/her and demonstrate the validity of the valuation product that was used. In today's highly technological environment, in which large numbers of consumers can readily access free or at cost, automated valuation models (AVMs), the potential for discontent with adverse results will be a probable outcome. The need for unbiased valuation opinions with absolutely no advocacy cannot be understated. The continued use of USPAP compliant appraisal reports is imperative and should not be substituted for AVMs and/or blended AVMs.
Q: It was recently reported that several major U.S. cities are now using TARP funds to raze entire neighborhoods of mostly dilapidated REO – which will further accelerate REO liquidation timelines. As the 'bottom of the barrel' REO becomes liquidated over the next several years, will this have any material impact the size and scope of USRES' REO disposition division?
Guenther: While REO management has experienced highs and lows, USRES has been an invaluable partner for loan servicing operations and banking institutions for more than 20 years. We do not anticipate this reported use of TARP funds to completely alter the market environment for U.S. communities at large – rebuilding an entire community one home at a time would be an extremely difficult task. While we may have seen REO taper slightly, our years of experience tell us there will always be a need for a strong partner in this sector. We have the expertise and the resources to meet the need of any customer or market change and our dedicated REO division with an expert staff, along with the REO portal within RES.NET, ensures we are well positioned to handle the anticipated increase – no matter how large or small that volume will be.