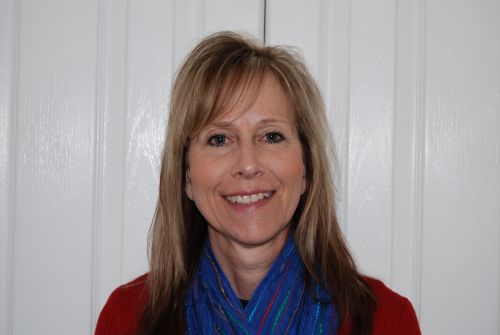 PERSON OF THE WEEK: Lisa Mihelcich is chief operating officer of zipLogix, a subsidiary of Real Estate Business Services Inc. (REBS) and a joint venture between REBS and the National Association of Realtors that offers forms software to the real estate services industry. The company's zipForm platform, its flagship product, is a suite of tools that make it easier for agents to find and use the proper forms and facilitate smooth communication between agents and other parties involved in a real estate transaction.
MortgageOrb recently interviewed Mihelcich to learn more about how the Consumer Financial Protection Bureau's (CFPB) new TILA-RESPA Integrated Disclosures (TRID) rules are impacting agents and about the challenges of implementing a fully digital transaction process, end to end.Â
Q: How did the CFPB's new TRID rule impact zipLogix's service – and possibly the software's library of forms? Do zipLogix's platform and services help agents deal with TRID – specifically the closing disclosure – in a fully compliant manner? If so, how?
Mihelcich: zipLogix's platforms absolutely help agents with maintaining full compliance under the TRID regulations. For forms libraries specifically, we work closely with state and local Realtor associations to augment their existing libraries to ensure the proper forms are available and up-to-date with current regulatory standards. Because these forms are the only ones available to users, we are able to ensure that agents and brokers are using only the most current, compliant forms throughout transactions.
Once forms are in place, our software helps capture the correct data the first time. A big part of TRID is that the closing documents must be provided at least three days before loan consummation. This is a scary proposition because if any information is incorrect, it can push the closing back by several days – which would be inconvenient for all parties involved.
But, with zipLogix's software solutions, data is captured directly from the purchase agreement to populate closing documents with the correct information from the start. Not only does this streamline the closing process, but it mitigates the number of transactions that are delayed because of improper information and must adhere to the three-day recess required by TRID when forms are updated.
What's great is that once someone has keyed information into the transactional data sphere, it can be pushed out into other parts of the transaction – like closing documentation – ultimately helping to eliminate redundancy of data entry through technology.Â
Q: How does zipLogix's platform prevent agents from accidentally using the wrong forms – or the wrong version of a particular form?

Mihelcich: Within our comprehensive platforms – and even through our actual design process – we've removed the risk of the wrong version of any form being used. We work closely with state and local Realtor associations, multiple listing services and brokers so that whenever an update occurs, out-of-date forms are automatically eliminated in favor of the latest compliant versions on the mandatory access date. Because everything is online, it immediately replaces the old form.
However, existing transactions created with old forms are not touched in this instance – nor should they be. When those transactions were initiated, they utilized the forms that were compliant and legal at that time.
There's also version control built into the software so users actually have the most recent forms. It's not like the old paper days when an agent goes into the trunk of his car, pulls out a form and gets a signature right there on the hood of his car but forgets a paragraph and the deal goes bad. Given the digital nature of our solution, everything is immediately updated in conjunction with the mandatory access date to ensure full compliance.
Q: What is your general take on the evolution of e-mortgage – in particular, e-doc and e-sign technology – and how forms have simply become 'containers' for data? Is the agent community embracing the e-mortgage – and how successful are agents at being weaned from the traditional, paper-based world?
Mihelcich: It's interesting that forms truly have become 'containers' for information. Working within these digital environments enables freer movement of data to other shareholders in the real estate transaction. It has also raised questions about the ownership of that data and who is really entitled to do what with it – questions the industry is going to start embracing as it moves forward with digital transactions and this information becomes more readily available in a digital format versus a scanned document.
With that said, in my mind, adoption of digital transactions has gone slower than that of other technologies in the real estate space. A big part of that is due to restrictions put in place by lending institutions, some of which will not accept e-signatures, so people have to go to the closing table and sign in ink. We are seeing more movement in the e-signing space, and zipLogix is actually part of a proactive initiative to get lending institutions to accept digital signature solutions in this space. Some have come forward and said, 'Yes, we agree,' but it hasn't been as fast of an adoption as we would like.Â
Other roadblocks include agents who take a more cautious approach toward embracing technology. Sometimes, there's a trust factor with new technology or it's just human nature for people to do a task the same way they did it the last time. However, consumers are embracing technology and proactively asking if they can sign with digital tools. This is one of the most influential groups driving change in the industry right now.
The true value of digital solutions is all about driving efficiencies across the board. What's curious in the real estate space is that agents and brokers spend all of this time populating information during the transaction, and then loan originators seemingly re-key that information instead of looking for ways to leverage what is already available to them. We are big believers in the interoperability of data input it once, and use it many times. Tools and Web services exist – and zipLogix has several – that allow loan originators at mortgage companies to pull existing information so they aren't re-keying it. This ultimately helps reduce the risk of human error, such as a name spelled wrong or an inaccurate address, while also getting all parties involved to the closing table quicker.
Within zipLogix, some of the fastest-growing segments of our business are associated with mobile products and digital signatures in which we are consistently seeing year-over-year increases in adoption rates. The industry isn't 100% there yet, but we equate these increases to the industry itself embracing the paperless, true digital transaction by which every aspect of a transaction – from listing to close – is electronic.