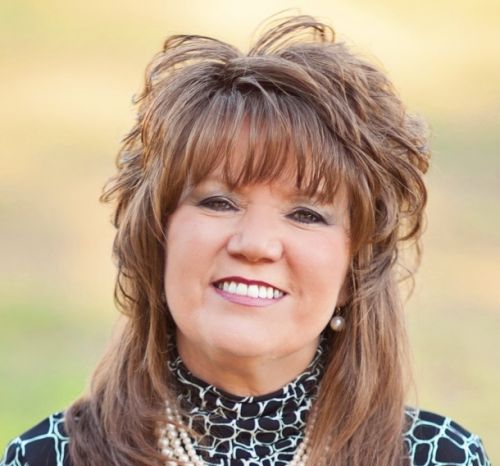 PERSON OF THE WEEK: Military families are more likely to have excessive credit card debt compared to average Americans and have been described by the U.S. Department of Defense as 'a market of choice' for predatory, non-bank lenders. How can the mortgage industry best serve this unique demograhic?
Our conversation this week is with Louise Thaxton, a branch manager and the military mortgage specialist director for Fairway Independent Mortgage in Leesville, La. She heads up Fairway's military mortgage training and has hosted boot camps around the country, and now the company is extending that training to real estate professionals to serve military families.
Q: What are some of the distinctive housing-related problems affecting those who are currently on active duty and those who will be leaving the military for civilian life?
Thaxton: There is higher unemployment for those leaving the military, which makes it harder to purchase a home. According to a recent report by the Bureau of Labor Statistics, as of March 2013, the national unemployment rate was 7.7%. The unemployment rate for military veterans who have served since the September 11th attacks tops out over two points higher, at 9.9%, according to the Associated Press.
Another issue is service members who are underwater on their home. Some are faced with military PCS (permanent change of station) orders that require them to relocate at a time when their home is worth less than what they owe. Many times, this could lead to military families maintaining two households – the family staying behind while the service member moves to his or her duty station. The other option is to just go to foreclosure.
PCS orders can put active military in a financial bind. The new duty station may have a smaller housing allowance, and the spouse must find new employment. Some may find they can't sell their previous home for enough to cover the mortgage, and they can't rent the home for enough to cover the mortgage payments.
Q: The problems that military personnel have faced with payday lenders has been extensively documented. What is being done to ensure that military personnel do not have their credit ruined by these lenders?
Thaxton: Hopefully, there will be more protection for service members as a result of recent amendments to the Military Lending Act (MLA). The amendments empower the Consumer Financial Protection Bureau (CFPB) and the Federal Trade Commission to enforce the 36% rate cap and other protections for loans made to service members.
The U.S. Department of Defense (DoD) will be required to conduct a study of the abusive credit products that are frequently used by service members. Afterwards, the DoD will review the effectiveness of existing rules to determine if new rules are needed to empower the CFPB to enforce the MLA. Previously, the CFPB had authority to supervise payday lenders, but did not have authority to cite violations of the MLA when examining these lenders.

Q: What is the Boots Campaign, and how does it help alleviate housing problems faced by military personnel and their families?
Thaxton: The Boot Campaign is a national 501c3 patriotic movement that is dedicated to showing tangible appreciation of our active military, raising awareness of the challenges they face upon return and supporting their transition home.
Poverty and homelessness are issues wreaking havoc on our nation's growing veteran population. The Boot Campaign puts families into mortgage-free homes, works with veterans' homeless shelters to provide temporary shelter for veterans on the streets, and much more to address housing needs for service members, veterans and their families.
Q: There have been a number of high-profile cases relating to lenders and servicers that fell afoul of Servicemembers Civil Relief Act (SCRA) related guidelines. What can the mortgage banking industry do to prevent these problems from happening?
Thaxton: The industry needs to educate mortgage professionals, real estate agents, the housing community and, of course, veterans and service members of the rights and privileges available under SCRA.
There should be a call to arms within the industry to become the watchdogs who stand between the wolves – unscrupulous creditors who prey upon the military population – and the warriors. Many service members are unaware of their rights and privileges and, therefore, do not realize the recourse available to them.