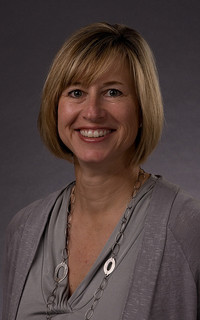 PERSON OF THE WEEK: Last month, Marcy J. Ford began a two-year term as president of the USFN, a 50-state trade association serving the mortgage banking industry. At the risk of editorializing, the USFN could not have found a better president – in her work as a partner and executive vice president of Trott & Trott, P.C., a Farmington Hills, Mich.-based law firm, Ford has been one of the most prominent experts in mortgage banking, especially in regard to servicing issues. MortgageOrb spoke with Ford about her new duties.
Q: Congratulations on becoming USFN president. What are your goals for USFN in the next two years?
Ford: Thank you, it is certainly a special honor, and I feel extremely privileged, particularly because I'm a big believer in the mission of the USFN. I have many goals for my term as president, all of which focus on increasing the viability and sustainability of our member firms through this challenging time of transition in the industry.
Specifically, I will look to ensure that USFN remains the go-to organization for regulators, agencies, insurers, clients and investors as both a national and local resource for industry knowledge and insight. Another goal is to help USFN members and their partners – including the government-sponsored enterprises, agencies like the U.S. Department of Housing and Urban Development and the U.S. Department of Veterans Affairs, and servicers – enhance adaptability to the constantly evolving legal and regulatory landscape through active participation in the formulation and implementation of change initiatives.
Another significant focus will be continued work toward a unified audit process. Standard expectations across audits would yield consistencies and process efficiencies that would make a significant positive impact for member law firms and on mortgage servicers. This focus will extend to other legal issues, including Consumer Financial Protection Bureau (CFPB) rule applicability and the Fair Debt Collections Practices Act.
Q: Looking ahead to 2013, what do you see as the greatest challenges and concerns facing mortgage banking in general and servicers in particular?
Ford: The servicing clients of USFN member firms have committed to changes of their models, perceptions and practices. In 2013 and beyond, ensuring that the technology is in place to support these changes will be a significant hurdle for servicers, law firms and vendors alike. Technology and process automation, however, will be critical to maintaining viable operations for all parties.
Partnership among entities throughout the mortgage servicing industry will be required to affect change, achieve consistency and realize constancy.
Q: To date, what kind of an impact has the CFPB had on the industry?
Ford: The CFPB's proposed rules will essentially take the National Mortgage Settlement requirements, which have specifically impacted the 'Big Five' servicers to date, and make them 'law of the land' across all servicers and banks. Compliance matters that were previously viewed as best practices will now be mandates with strict penalties in place for violations.
While the proposed rules won't be finalized until January 2013, many servicers have studied them – particularly compared to those of the settlement – and have already been building some rules into servicing practices. Preparations will certainly ease the transition, but both lenders and servicers will experience significant process and compliance implications early in the new year.
Q: The Residential Mortgage-Backed Securities (RMBS) Working Group that was convened by the Obama administration earlier this year has yet to make a formal report. When do you believe this group will make its findings public, and what impact could their findings have on mortgage banking?
Ford: The RMBS Working Group, which is co-chaired by New York Attorney General Eric Schneiderman, was formed to coordinate legal investigations across federal and state jurisdictions. I am not sure that the group will be releasing reports. Rather, what is expected, and has now occurred, is the filing of legal actions charging corporations with fraudulent misrepresentation and omissions for the purpose of promoting the sale of RMBS to investors.
The end result will likely be more rigorous enforcement of the rules and, perhaps, further regulation. Greater regulation could lead to further constriction of the market.