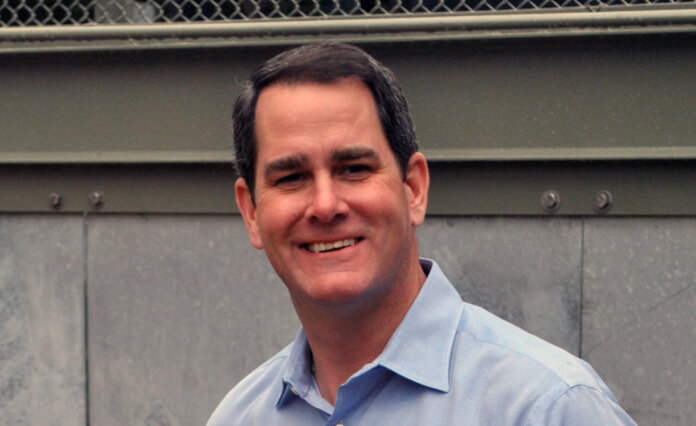 PERSON OF THE WEEK: Technology has been revolutionizing the residential mortgage segment for many years now, as residential lenders continue to adopt Web-based solutions that automate the mortgage process in order to improve the customer experience and create back office efficiencies. While the same is true for commercial mortgage, lenders in this arena have been more focused on how technology can be used to strengthen and improve business relationships, as opposed to how it is used to strengthen bonds between lenders and consumers.
Just as with residential mortgage lenders, commercial mortgage lenders must proceed cautiously when making technology investments. Every commercial lender has its own products mix and its own unique way of doing business with clients. As such, commercial mortgage lenders must make sure that the technology investments they make are going to meet their needs today and also in the future.
To learn more about the challenges and opportunities technology is creating in today's commercial mortgage lending landscape, MortgageOrb recently interviewed Matt Johnner, president and co-founder of BankLabs.
Q: What are some of the latest trends in commercial mortgage?
Johnner: The biggest trend has been the steady rise of technology. Automation, AI and mobile apps are now driving the consumer borrowing experience – but just as importantly, commercial lenders are realizing the importance of using technology to serve businesses, as well.
With this shift in priorities, technology now must catch up. Commercial mortgage is a process that has been traditionally manual and paper-based. Innovation and digitization have been long overdue and thankfully there are technology companies stepping up to the plate and creating innovative digital solutions that help lenders better serve their business borrowers.
Q: Do these technology trends bring any challenges?
Johnner: Yes. The first challenge is simply addressing the need for change. It can be difficult to admit that current processes are not working and it can sometimes be even more difficult to find and implement the right solution. Company leaders must step up and recognize which processes could be improved, what steps in the process might need to change, and how to go about making the necessary adjustments.
It can be difficult for staff to alter old processes and procedures and implement new ones. This requires patience from the entire team in order to make the switch, learn a new platform and change old habits. But the results are worth it. With a growing demand for efficiency, the need for everything to be instant and easy can present a challenge, but it is an opportunity for commercial lenders to step up and shine.
Q: How can lenders overcome these challenges?
Johnner: By partnering with the right company, lenders can turn many of their current challenges into opportunities to stand out from the crowd. This simply requires leaders to recognize the importance of commercial mortgage, have an open mind about change and a dedication to innovation.
Commercial mortgage lenders must look for the right technology partner – one that is able to help them improve efficiencies and meet the demands of business borrowers. Of course, automation helps improve efficiencies and decrease errors, but lenders should look for more in a tool. Mobile capabilities allow businesses more freedom to manage loans from anywhere at any time, which can be crucial for keeping things efficient and creating greater transparency with commercial borrowers.
When selecting technology, it is also important that lenders identify the businesses they will be serving. In different areas, this will look different for each lender. Lenders that are on the coasts might expect to serve maritime industries, while lenders further inland or in rural communities might serve a large agricultural industry. Growing cities might want to investigate how they can best serve the construction industry. It is important for lenders to know who they are serving in order to determine how to best serve them.
Q: Are there any specific examples of an industry that has been impacted by commercial lending technology?
Johnner: Technology has recently had a huge impact on the construction industry, with new tools like drones, VR, robotics and 3D printing that completely change the way contractors work. About 74% of contractors expect to adopt advanced tech in few years, so it makes no sense for their finance tools to be lagging so far behind.
Fortunately, technology companies, as well as lenders, have recognized the importance of technology in commercial lending and are working to provide tools that better serve commercial borrowers. Some tools specifically focus on construction lending, which is a segment of the market that is rapidly growing and highly profitable.
In construction lending, borrowers are often on the job site, so it is important to have mobile capabilities. Greater mobility leads to greater efficiency in the long run. Being able to provide mobile tools also helps with greater transparency, leading to better budget management.
Technology also removes a good deal of the risk of fraud and human error in construction lending. It is often more difficult to control access to paper documents and they are easier to duplicate or even edit.
Also, with the creation of any loan documents being a manual process, it is more likely that someone could put numbers in wrong, causing issues down the line.
Builders also must pay a host of subcontractors, so it is important that the solution is able to track those payments they are making out of the loan, or even make the payments itself. Since about 85% of payments between builders and subcontractors are currently paper-based, digitizing the process will create efficiency by removing elements that cost extra time and money, while also aiding with budget management.
Having this technology in place makes construction lending easier and more attractive to lenders. While construction lending faced a setback in 2008, the Fed has noted a rise in demand for CRE loans. Technology is a key to encouraging this trend to continue, as it makes the process more efficient, keeping borrowers happy while giving lenders the time to manage more construction loans.