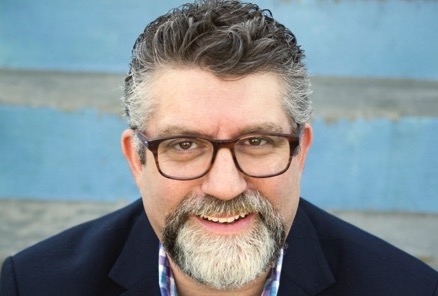 PERSON OF THE WEEK: Michael Kolbrener is chief technology officer of PromonTech, the Denver-based technology arm of Promontory MortgagePath. This past October, the company introduced its first offering, a white-label, omni-platform point-of-sale (POS) solution designed to help banks, mortgage banks and credit unions offer an intuitive, all-digital mortgage process.
MortgageOrb recently interviewed Kolbrener to learn more about what's driving adoption of POS platforms and how close the industry is to developing truly end-to-end digital mortgage process.
Q: What's driving all the interest in new front-end technology and POS platforms?
Kolbrener: There's a quote that's been attributed to Steve Jobs, among others, which says people don't know what they want until you show them that they can have it, and then they can't live without it.
That's what going on in the mortgage space. Consumers are being told that getting a mortgage is super-fast and easy, and now that's the experience they're expecting. And lenders are scrambling to deliver. POS platforms are the gateway to that experience. Hence all the interest.
In addition, consumers and lenders have been pushing for self-service applications. "Push a button, get a loan" – that's a game changer. Younger consumers grew up using technology, so they expect it. And they expect it to be great.
Q: Can medium and smaller banks, credit unions and mortgage banks hope to compete with mega lenders?
Kolbrener: Medium and smaller banks and lenders, and credit unions, have more autonomy than the big banks and lenders. They can adopt new technology quickly, and that's key to competing with the big guys.
The challenge is picking the right technology and being able to afford it. The mega lenders are spending millions on new front-end technologies and, in some instances, end-to-end solutions. Most lenders can't justify these kind of investments, particularly in a smaller more competitive market, like the one we're in now.
But there are new entrants, like our company, that are catering to the next tier and democratizing technology. Also, you're seeing loan origination system (LOS) providers partnering with tech companies, and/or offering their own POS solutions.
Q: How far away are we from the day that mortgages are truly all digital?
Kolbrener: A truly digital mortgage is an evolving target. Every day we are all making strides to improve our overall ability to leverage applicants' digital data sources. It is essential to understand that we must drive new processes and efficiencies that accommodate myriad data sources. And, unfortunately, some applicant data is still analog.
Technologists have to do a better job showing lenders how to leverage new solutions that are practical, real and available today. And we have to encourage all players in the ecosystem to make their data assets easily accessible to diverse constituents.
Fannie Mae and Freddie Mac are doing a terrific job elevating the importance of high quality, validated applicant data. Regulators and investors recognize the enormous value that these changes drive both in borrower protection and investment value.
In the next five years, we will see a confluence of improved applicant data, user experience driven lending efficiencies, and process transparency that will both simplify lending and improve loan performance.
Q: What are the most critical technology and cultural (read: change) issues facing the industry today?
Kolbrener: Since the mortgage crisis, compliance, rather than the user experience, has been the dominant factor in system design. This has resulted in one-off and temporary solutions becoming permanent parts of the mortgage process, and user experience taking a backseat to compliance considerations. Existing mortgage software applications are out of date; they're focused on data collection, and have limited usability. Mortgage workers are used to working in multiple applications and performing and documenting work in multiple places including in spreadsheets and on paper.
It is going to take a cultural shift to change that. There are new realizations about the software development process and the importance of user experience design. Many industries have benefited greatly from agile development, event streaming, and design thinking. The time is right for these strategies to be applied to the mortgage industry. The benefits will be significant: alleviating the process redundancies, reduced efficiency, and rising costs it takes to originate a mortgage loan currently.
Q: Today, POSs help educate the borrower, capture critical information and facilitate communications. But your group is also working on a new solution that takes this information to the next step: underwriting. Can you explain what you're developing and why?
Kolbrener: You can't have a truly digital mortgage unless you change the way loans are originated. Before 2008, underwriters made lending decisions on five loans per day. Now it's two. And operational costs have increased 25%. That math doesn't work. Something has to change.
Technology can lower costs and increase loan production by engaging users and
documenting underwriting decisions and other events. One function that is ripe for change is income calculation. Now it is primarily a manual function. It's time intensive, open to interpretation, and generates lots of reviews and challenges.
But we are working on an automated solution that captures and verifies data as it moves through the process, shows the underwriter what methods of calculation should be used (and where) and tracks every action made by each user. Underwriters can evaluate sources and quality in order to ensure a traceable and easily audited data set.