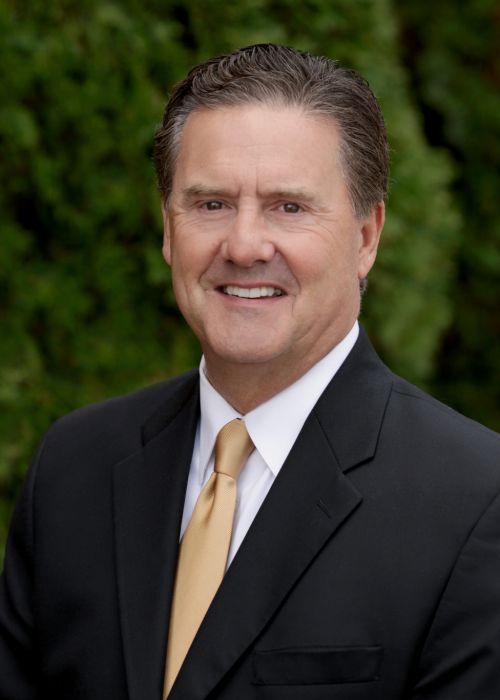 PERSON OF THE WEEK: Mike Hardwick is founder of Brentwood, Tenn.-based Churchill Mortgage, which recently announced that it was offering employees a 49% stake in the company through an employee stock ownership plan (ESOP) – a highly unusual move for a mortgage lender. In addition, the company has been bucking the industry trend of layoffs in light of shrinking originations as it gears up for anticipated growth in 2014.
MortgageOrb recently interviewed Hardwick to learn more about what's driving Churchill's growth.
Q: You recently transferred 49% ownership of Churchill Mortgage to your employees, which is rare for mortgage lenders to do. What does this mean for the company's future and for its employees?
Hardwick: Studies have shown that companies' average growth rate is 2.4% higher after an employee stock ownership plan, or ESOP, is implemented, so we see a tremendous potential value for our employees who will now share in the continued success of the company and benefit financially from a job well done.
The new ESOP will not change business operations. I will continue to lead the company and our more than 300 employees, who will now be able to benefit from the value of annual allocations of stock in the parent company. Designed as a long-term retirement benefit for employee owners, all employees over the age of 21 who accrue one year of service with the company will be eligible to participate in the ESOP.
In addition, we also expect this plan to significantly enhance service. Employees will have a stronger incentive to work hard and take greater pride in their contributions to the company. In turn, families and individuals seeking loan products will reap the benefits.
Q: Despite many of the largest lending institutions laying off, Churchill continues to recruit. Why?
Hardwick: It is important to prepare for future demand. The year-over-year increases in home sales are signs of a growing appetite for homeownership, and we are encouraged that the housing industry will continue to improve. To meet these needs, Churchill is actively recruiting experienced mortgage professionals across the country.
But supporting this demand requires more than simply increasing numbers. According to Dave Ramsey, "Churchill Mortgage has the heart of a teacher," and indeed we do. We take pride in our unique training programs; for example, we offer a custom program for recent college graduates. Customized for each employee, the program includes high-level introductions to numerous departments within Churchill Mortgage to expose employees to all aspects of the lending process. Employees spend anywhere from several weeks to six to 12 months within each department. Based on each employee's strengths, as well as personal career goals and interests, he or she will then be placed in a permanent position.
One of our goals is to prepare young adults for the future. A common challenge faced by college graduates is finding a job. Our training program helps prepare these individuals for long-term careers by equipping them with the knowledge and skill set they need to succeed – whether they chose to follow a career path with Churchill Mortgage or move on to another opportunity.
Q: What, in your opinion, does the future of mortgage banking look like?
Hardwick: Predicting the future of mortgage banking is no easy task; however, lenders should realize now – more than ever – the importance of closely working with borrowers to ensure that the right mortgage is paired with the right person at the right time. That is simply smart lending that will ensure not only consumers' financial stability, but also lenders' stability. There need to be systems in place that provide the ability to analyze home financing options and to communicate that information in a way that our smartphone-driven culture will efficiently consume. Churchill's integration of tools like Mortgage Coach facilitates this advanced way of communicating with customers to both maintain compliance with disclosure requirements and equip customers to make the best decisions available to them.
We can also expect compliance to continue to be a top priority. The mortgage industry has expressed concerns that the government's mortgage qualification restrictions will eliminate many potential buyers, especially first-time home buyers. In response, we've added a full-time compliance training team to lead the implementation of a compliance-related, cross-functional communications platform focused on training and regulation. Recognizing that the industry requires a combination of knowledge, adoption and internal enforcement, this team will provide compliance training to all staff and develop comprehensive presentations for Churchill, in addition to conducting on-site branch visits to ensure compliance-related measures are enforced and maintained across the entire organization.
Q: What can we expect from Churchill Mortgage in 2014?

Hardwick: Coming off of yet another successful year, Churchill is entering 2014 with a great deal of momentum. We will maintain our focus on recruiting and educating mortgage professionals so that we can continue improving service. Last year, we expanded into four new states, opening a total of five additional branches, and we will again work on entering even more neighborhoods and communities. The last two decades have provided us with a solid foundation, and we look forward to supporting our industry and driving improvement.