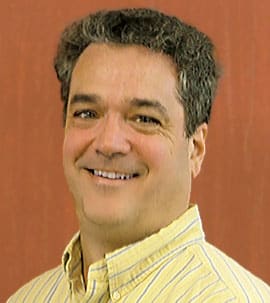 MORNING COMMUTE: Welcome to Morning Commute, the blog dedicated to those mortgage professionals with substantial commutes – featuring random mortgage news and insights, along with a dash of music analysis thrown in for fun!
This morning, the music blaring in my 2014 Mazda3 (thank you, Bose sound system) is "Danger Money" by U.K.
As I mentioned in my previous post, I'm a huge fan of progressive rock from the 1970-1980 period. I don't always listen to it during my hour-long commute – in fact, I mostly prefer to listen to classic rock while I drive. Lately, however, I've been thinking fondly about bassist/vocalist/composer John Wetton, who passed a couple of weeks ago after a battle with cancer. Wetton made major contributions to the world of progressive rock in the 1970s as a member of King Crimson and also the short-lived super group U.K. But most people recognize him as the lead vocalist for the super group Asia, which, during the early 1980s, spawned radio-friendly hits including "Heat of the Moment," "Only Time Will Tell" and "Sole Survivor." Wetton had an amazing baritone voice, and I was fortunate to see the original Asia lineup perform at the Ridgefield Playhouse in 2012.
But back to "Danger Money": I regard this as a transition album between U.K. and Asia. Unlike the self-titled debut album ("U.K.," released in 1978), "Danger Money" (released in 1979) is more accessible, with simpler, more memorable melodies and hooks. The song "Nothing to Lose," for example, sounds like it could fit comfortably on an Asia release. I see Wetton as having a lot more influence on "Danger Money"; it has a different sound and feel compared with U.K.'s very dense and complex debut album. This increased accessibility is also partly due to the fact that U.K. became a trio with this release; drummer Bill Bruford (Yes) and guitarist Allan Holdsworth (Soft Machine), who appeared on the debut, left in 1978 to record together. So, Wetton and keyboardist Eddie Jobson (Roxy Music, Frank Zappa) brought in Terry Bozzio (Frank Zappa, Missing Persons) on drums (probably a wise move, considering the challenge of navigating the tricky time signature changes on "The Only Thing She Needs" and "Carrying No Cross"), and the group remained a trio until disbanding in 1980.
Speaking of navigation, why aren't more mortgage lenders focused on search engine optimization and gaining rank on the major search engines? I mean, if the goal is to capture millennials via the Web and, more specifically, social media, doesn't that mean lenders need really slick, highly optimized websites in order to compete?
Every couple of weeks, I search terms including "mortgage," "mortgage loan" and "find a mortgage," just to see what comes up. Although the results can be different based on one's location and browser history, among other factors, I see the same five lenders pretty much dominating the page-one search results every time.
Every now and then, I'll note a smaller, regional lender that happened to make it on page one or page two of the results and wonder, "Now, how on earth did they get there?" It's hard to say for sure, but it appears that these smaller lenders are getting higher rank through online content plays. That is to say, they are investing in quality content that they can share via social media, thus helping them boost rank considerably. Many corporate brands have already discovered that in order to beat the "entrenched" guys, in terms of search rank, one must have superior site design and really good, engaging, original content. Watch mortgage lenders start to catch on.
So, getting into "meatier" stuff, if President Donald Trump didn't have a reason to fire Richard Cordray, director of the Consumer Financial Protection Bureau (CFPB), "for cause" before, it would seem he does now: In an exclusive report, news outlet The Daily Caller (DC) says it has obtained – via Freedom of Information Act (FOIA) request – text messages that show that Cordray "likely" illegally used a "private device for communications with other CFPB staffers, concealing his messages from FOIA requests."
"Documents exclusively obtained by The DC show that Cordray used a private device for communications and seemingly did not back them up or copy an official device, thus attempting to conceal them from private view," Daily Caller reporter Justin Caruso reports. "Now, it seems Cordray was attempting to use a private device to conceal his messages – to conceal communications with high-level lobbyists and donors."
The text messages in question show Cordray communicating with then-CFPB staffer Rohit Chopra, directing him to talk to Eileen Mancera, a powerful left wing lobbyist who is currently employed at Kayne Anderson Capital Advisors, "a firm which would be clearly affected by student loan policy, as they are a self-described 'premier investor in the off-campus student housing sector' that has 'developed and/or sold more than $3 billion in student housing communities encompassing more than 50,000 beds across 46 universities in 25 states and Canada,'" the outlet reports.
Whether this is the "smoking gun" President Trump needs to fire Cordray "for cause" remains to be seen. It most certainly is an interesting development. If Cordray, in fact, used his own personal communications device for "official" purposes, and failed to back those communications up, as required, that, in and of itself, could be enough to lead to his dismissal – we'll be keeping an eye on this to see what happens next.