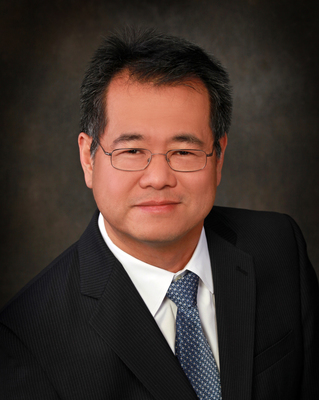 PERSON OF THE WEEK: Paul Imura is chief marketing officer for ISGN Corp., an end-to-end provider of mortgage technology and services. He is also president of ISGN NA Solutions and ISGN Fulfillment. MortgageOrb recently interviewed Imura to learn more about how technology and innovation are reshaping the mortgage industry.
Q: As new regulations take effect and rising interest rates and home prices slow growth, the mortgage banking industry is facing a difficult year in 2014. How can innovation transform the mortgage industry and support continued growth?
Imura: Today's mortgage lenders are faced with a serious dilemma: risk severe fines for failing to comply with new regulations or add staff to meet those requirements. This, coupled with rising interest rates – expected to hit 5% this year – and increasing home prices will undoubtedly slow growth and hinder lenders' profitability, making innovation in technology and services the key to transforming the mortgage industry.
One area of innovation is automating technology and leveraging outsourced services. In turn, lenders can generate cost savings and improve efficiencies – critical to remaining profitable, maintaining compliance and ultimately driving stronger growth.
Q: What innovative technologies and services should mortgage lenders be looking for and why?
Imura: Lenders should focus on innovative technologies that are scaled and customized to their business needs and deliver true mortgage transformation. Right now, that need is cost-effective compliance.
The cost of maintaining regulatory compliance will continue to have a significant impact on lenders, and failure to comply with the Consumer Financial Protection Bureau's (CFPB) new rules will lead to severe penalties and costly fines. To remain compliant and avoid these consequences, lenders must leverage innovative technologies that help them stay on top of the CFPB's rules, as adding staff can be costly and is therefore not always an option.
For example, a Software-as-a-Service (SaaS), cloud-based, self-assessment risk tool for lenders to evaluate risk against the CFPB requirements will bring out any issues prior to an actual CFPB audit and also help lenders better prepare for future regulatory changes. With this type of technology in place, lenders will be able to conduct a 'dry run' prior to the regulatory review. Furthermore, by leveraging this type of solution in a shared services model, lenders can better combat out-of-control compliance costs, mitigate potential fines and improve the consumer experience.
The return on investment for a shared service model also presents a compelling win to any financial institution, particularly small to midsize lenders, credit unions and mortgage companies, which total more than 30,000. By eliminating the research, guesswork and confusion over regulatory requirements for the financial institution, a cloud-based self-assessment risk tool saves financial institutions from having to hire another experienced compliance officer at an average cost of $80K per year just to keep up.Â
Q: What is ISGN doing to encourage innovation in the marketplace?
Imura: Current market conditions have positioned ISGN to help the industry make the necessary business model changes to return to a profitable and sustainable housing industry. As homeownership rates decline, there is a significant opportunity to return to effective lending that will improve the economy, and our expertise will ultimately drive innovative solutions throughout the entire mortgage value chain.
As the mortgage industry has increased in complexity and cost pressures, the need for expert solutions has grown. To meet lenders' evolving needs, ISGN has a team of subject-matter experts dedicated to assessing compliance and operational risks to provide mortgage lenders with process optimization and cost reduction strategies.
ISGN also continues to develop next-generation, automated technology tools to provide recommendations and ratings to develop an action plan toward meeting the new CFPB rules and Fair Lending requirements.
Additionally, our Mortgage Innovation Lab – unique within the industry – serves as a space to demonstrate ISGN's agnostic approach in providing end-to-end mortgage technology platforms that support every point of the loan lifecycle. Complete with demo workstations, the lab visually demonstrates the life of a mortgage through the value chain to provide a sense of the mortgage of the future.Â
Q: What can we expect from the company in 2014 in terms of new technology?
Imura: For more than 25 years, ISGN has created timely solutions for the mortgage industry, and 2014 will be no different. As we continue to grow and see a demand for innovative, end-to-end mortgage technology, we are focused on developing automated, comprehensive tools that support mortgage transformation. We are excited to launch our new product by March, and look forward to sharing more details as we get closer to launch.