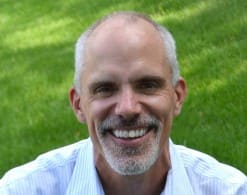 PERSON OF THE WEEK: The e-mortgage has been evolving for several years now, and the mortgage industry is very close to achieving a true, end-to-end, fully digital mortgage process. Although some roadblocks remain, particularly with regard to the acceptance of e-notarization and e-notes, "hybrid" e-mortgages, for which most of the process is digital, are now quite common.
However, there still is no standard approach to how lenders do e-mortgages, which is not a surprise when one considers all the different technologies that are used – plus the fact that each lender uses a slightly different process, depending on the type of mortgage being originated and other factors. Therefore, it is important to view the e-mortgage as constantly evolving – not something that's set in stone. As regulations and market forces continue to re-shape the mortgage industry, the e-mortgage will, by design, reflect those changes.
To learn more about how lenders define the e-mortgage and where digital lending will be at in two more years, MortgageOrb recently interviewed Paul Wetzel, executive vice president of product management for Accenture Mortgage Cadence.
Q: With so much talk about digital lending, how do you define the e-mortgage?
Wetzel: We see the e-mortgage as a constantly evolving concept. It's about looking through the lifecycle of the origination process and deploying the latest technology and capabilities to achieve the desired outcomes of a better borrower experience as well as greater speed and efficiency, transparency and auditability. From the start of the process – with how leads and applications are captured with new authentication, validation and aggregation options available to streamline the process – all the way to the end – where borrowers want to be able to e-sign closing disclosures – and anything in between.
A recent study of more than 1,500 borrowers, done in collaboration with Accenture Research, shows that borrowers want to communicate with lenders in a variety of modes: on the website (via chat), on their smartphone or tablet, on their landline phone, via email, in person, or a mix thereof.
Because of so much digital exposure to sensitive information in the origination lifecycle, one key factor all lenders must start considering is security. Most borrowers are happy sending their bank statements and W2s via their Gmail account, but the media is starting to hone in on the security risks this entails. In the near future, the use of email to exchange information and documents will become obsolete in favor of secure Web-based communication tools.
Q: What goes into creating your company's future product roadmap?
Wetzel: We're "data hungry" when it comes to guiding our product roadmaps. Opinions, including our own, can be interesting, but we need to do our homework to know we're guiding the products correctly. This includes – but is never limited to – sending surveys to our customer base, performing ongoing win/loss analysis, attending industry conferences, and reviewing our roadmaps with our customers on an ongoing basis. As mentioned, we also recently commissioned external surveys through our colleagues in Accenture Research. The survey was designed to delve into what aspects of digital mortgage different demographics might be demanding to use versus merely being open to use versus possibly being strongly disinclined to use.
Having this level of data to guide our product roadmap is critical to staying ahead of industry trends. This most recent study will guide our development efforts, and future studies will keep us on the path to exceeding lender needs.
Q: With the technological landscape rapidly changing in our industry, do you see organic or inorganic growth as a way to keep pace?
Wetzel: The TILA-RESPA Integrated Disclosures (TRID) rule proved that to survive, mortgage origination platform providers must have the right level of resources to bring to bear whatever cycle the industry is currently in. Especially in this challenging environment, a healthy software company looks continuously for the best options to serve its customers now and in the future. This includes the obvious option of building software. Growing the product portfolio in this organic way has to continue to be the mainstay for a viable provider.
As the pace of technology quickens, it will become even more common to partner with other vendors to offer the best solution for customers in a timely manner through inorganic growth. In any industry like ours, there are likely pre-existing capabilities that can be identified and acquired. We're seeking to further our customers' success through constantly balancing these three strategies.
Q: What do you think the landscape of options in digital will be for lenders two years from now?
Wetzel: We're glad to see additional investment enter the mortgage space like the borrower-facing portal "fintechs." Whether it's additional investment through new entities or additional investment in existing vendors, mortgage lenders and their customers will benefit as a result.
Specifically as it relates to the digital experience for borrowers, our approach is to let our customers select what they think is the best option for them. While we certainly believe that we have the best solution available for borrowers, should they choose to build their own, go with a third party, or build a hybrid between a third party and theirs, having the necessary APIs to integrate all the necessary pieces of technology will be critical to long-term success and sustainability. Having a system of record that's built on an open platform is central to this flexibility.
Q: What are common pitfalls or obstacles you see for lenders in pursuing a digital roadmap?
Wetzel: Over the past year, there has been near-hysteria in the industry around digital. Lenders need to have a healthy skepticism about new offerings. Questions lenders should be asking include the following:
Will vendors do all the behind the scenes work to make their solutions fully production-ready and capable of integrating to your critical technologies?
Will they pass the stringent due diligence requirements? and
Will they be viable for the full term of the agreement you sign with them?
As mentioned, the digital space in the mortgage industry is expansive and one that's attracting additional investment. We believe that investment is a good thing and envision a future landscape with a variety of viable offerings.