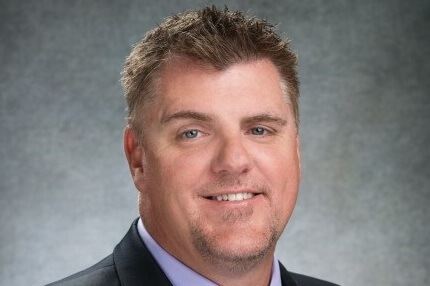 PERSON OF THE WEEK: Technology, in particular automation, is completely changing the mortgage industry – in most ways for the better. But will the industry's insatiable thirst to automate every step of the mortgage process lead to the elimination of of jobs, including loan officers?
No way, says Rick Mount, Southern California regional manager for Churchill Mortgage, in a recent interview with MortgageOrb. Despite all the innovation in lead generation, digital point-of-sale and automated underwriting, human interaction is still a critical aspect of the mortgage transaction.
Q: In what ways is technology impacting the mortgage lending industry? And how does it have the potential to impact it?
Mount: Technology has already had a major impact by changing not only how lenders process and originate loans but also how they engage with borrowers.
Regardless of specific technologies, the goal of any modernization is to make the borrower's experience easier, simpler and more efficient. A good example is the time it takes for lenders to verify documents. Lenders spend a great deal of time validating borrower information, which can lead to unnecessary stress on the borrower's part and slow down the purchase process.
Advancements in technology however, now allow lenders to streamline this process, freeing them up to spend more time on borrower needs and increasing their work capacity in the form of additional loans and marketing.
Q: Do you think technology will displace traditional mortgage employees? And, if so, how will the industry respond?
Mount: There is always a certain element of fear when discussing the impact of new technology, and understandably so. Job displacement may seem like an obvious impact, however, at this point, the end-results are simply unknown.
Although there is a strong possibility that some responsibilities will be automated, that does not exclude the possibility of spin-off jobs arising as a direct result of that automation.
Additionally, keep in mind the unique role mortgage lenders play in borrowers' lives. Lenders have the ability to understand, and even sometimes read, borrower emotions and instincts that they themselves are not aware of.
Buying a home is a major milestone in an individual's life, so it is simply not enough to assume digital processes or even AI can handle the entire mortgage process.
Simply put, the mortgage industry will always need people because not everything is transferrable from humans to modern technology.
Q: One of a lender's most valuable skills is their ability to listen and engage with borrowers. What role do you think human-to-human connections play in mortgage?
Mount: Human-to-human connections are the most important aspect of the mortgage lending process. Taking out a mortgage can be a highly emotional experience; it's often the biggest financial investment of a borrower's life. Interacting closely with borrowers helps lenders understand what concerns or fears they have.
This is why being an active listener, or listening to understand and not listening to respond, helps a lender truly connect with its clients. If a borrower feels heard and understood, then they will be more comfortable. By listening to a borrower's concerns and frustrations, a lender can individualize the mortgage experience.
Once a lender knows the specific concerns a borrower has, it can take steps to ensure borrower confidence – including laying out the process in further detail, the specific documents that a borrower must complete, and answering any questions.
Active listening and building trust and rapport are just a few of the things lenders can do to become trusted advisors. This makes it possible for them to become a lifelong resource for their borrowers, regardless of technological advancements.
Q: What are some technologies that lenders are using today to help enhance relationships with borrowers and partners?
Mount: In today's world, it's no surprise that technology plays a role in helping build relationships. The same is true in the mortgage industry. Lenders are always looking to create a high-quality borrower experience, and technology can support this effort by providing an increased level of interconnectedness between borrowers and lenders.
It can, for example, sometimes be difficult for lenders to schedule face-to-face meetings with borrowers. While there's no replacing a handshake, by using video conferencing technology, both parties gain a higher degree of connection and lenders can see the expressions and gestures borrowers use to better understand their emotions.
Providing digital resources for borrowers is also a useful strategy, as it helps them feel more comfortable with the lending process. Home search tools allow borrowers to see real-time MLS listings for example, and mortgage calculators enable borrowers to run various loan scenarios to get an idea of which type is best suited to their individual situation.
Q: One area of interest for consumers nowadays is financial wellness and literacy. How can technology help borrowers make smarter financial decisions, and does this help a lender's business?
Mount: Most borrowers want to do business with a company they not only trust and have a relationship with, but that brings real, tangible value to the table as well. For lenders, this means helping borrowers make smarter financial decisions, by laying out all options and providing recommendations based on each borrower's individual financial situation.
Technology makes this task much easier for the lender and improves the experience for the borrower. Lenders today have access to highly customized reporting and mortgage analysis tools that help them walk borrowers through various loan scenarios with an easy-to-understand breakdown of costs and future projections.
Additionally, lenders can use such services as webinars and online workshops to help borrowers learn more about the mortgage process or how to manage their finances. This can be less intimidating than face-to-face encounters, and more convenient on the borrower's hectic schedule.
As lenders, the goal of the job is to create opportunities where buyers can feel not only heard, but understood as well. By providing various resources to help them make a smarter mortgage decision, lenders can gain their trust and demonstrate the quality of their services.
Technology is not here to replace the human-to-human connection between lenders and borrowers – it's here to enhance it.